Beautiful Cappadocia Hot Air Balloon Tour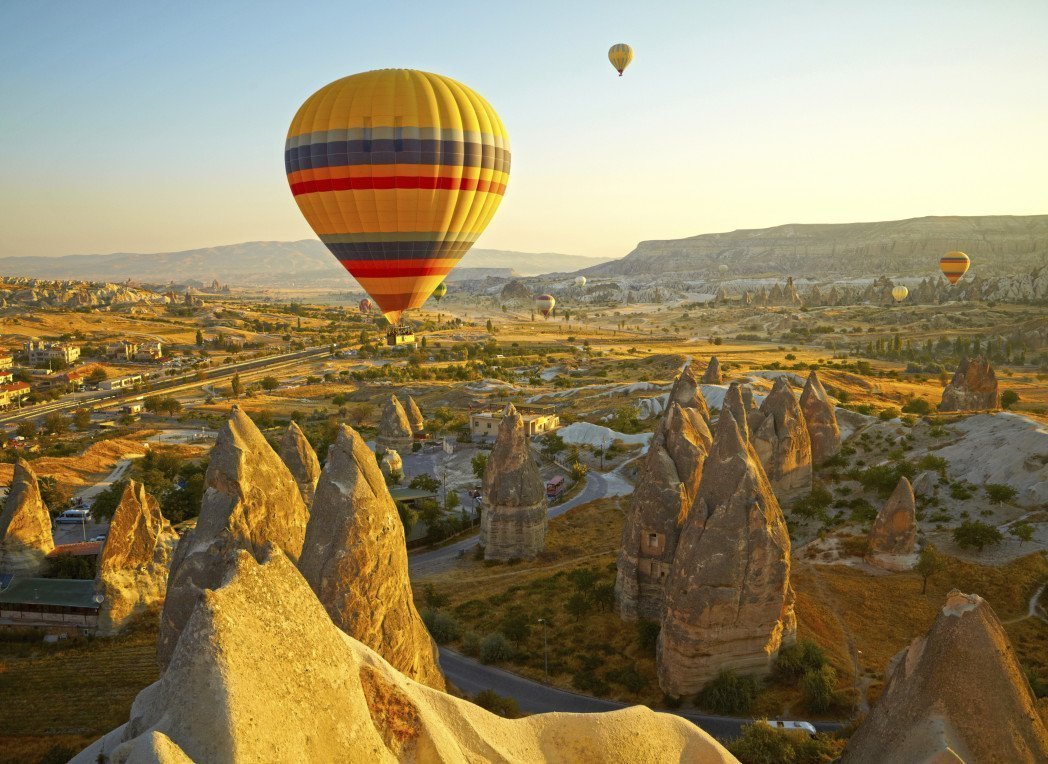 Beautiful Cappadocia hot air balloon tour will be the best choice to discover the unique beauty of Cappadocia hot air balloons and fairy chimneys.
While hot air balloons float over fairy chimneys, valleys and rock formations, you will accompany the extraordinary panoramic view. As hot air balloons only move in the direction of the wind, the flight route will be special for you.
Nowadays, you can discover the unique structures of nature with hot air balloon tours at sunrise, and you can witness the beauty that integrates with history.
With the Cappadocia hot air balloon tour, you will float over fairy chimneys and a fascinating experience will be waiting for you in the valley. In Cappadocia, the world's most popular hot air balloon route, we recommend you to join hot air balloon tours to see many natural beauties, especially fairy chimneys.
Hot air balloon tours in Göreme valley, you can join these dreamy tours in the direction of the wind over fairy chimneys, valleys and rock formations.
The tours that start with the sunrise in the morning take place in Göreme valley and last 1 hour. During this journey, you wander between the fairy chimneys accompanied by the wind and witness the beauties of the valley that will blow your mind.
Hot air balloon tours, which are canceled in rainy or snowy weather, continue in summer and winter, when the wind is too strong or not blown at all. Hot air balloons, which can rise an average of 800 meters under favorable conditions, are continuously inspected by the Civil Aviation organization in terms of security.
Bring your romance, family fun and cultural discoveries to the top in hot air balloon tours where you will spend your most unforgettable moments. After the champagne arrival celebration and gift medal ceremony, you will share the excellent photos you took and the magnificent hours you spent with your loved ones.
Standard hot air balloon tours are performed with groups of 12-16-20-24-28 people, depending on the size of the balloon. If you want to be a bird's eye witness to one of the most impressive landscapes on earth, make an early reservation without losing it and enjoy flying with a hot air balloon.
Transfer from the hotel and drop off at the end of the balloon tour
Transportation to the departure point with comfortable vehicles
Light breakfast and hot drinks
Hot Air Balloon flight gift medal
Celebration with champagne at the end of the balloon tour
Safe flight with licensed and expert pilots
Life insurance included in the price
Cappadocia Hot Air Balloon Tour Booking
For those who want to experience the beauty and experience of Cappadocia, do not hesitate to contact us to experience this adventure by giving the best price to your budget. We are happy to assist you for Cappadocia Hot Air Balloon tours.