Cappadocia Hot Air Balloon Tours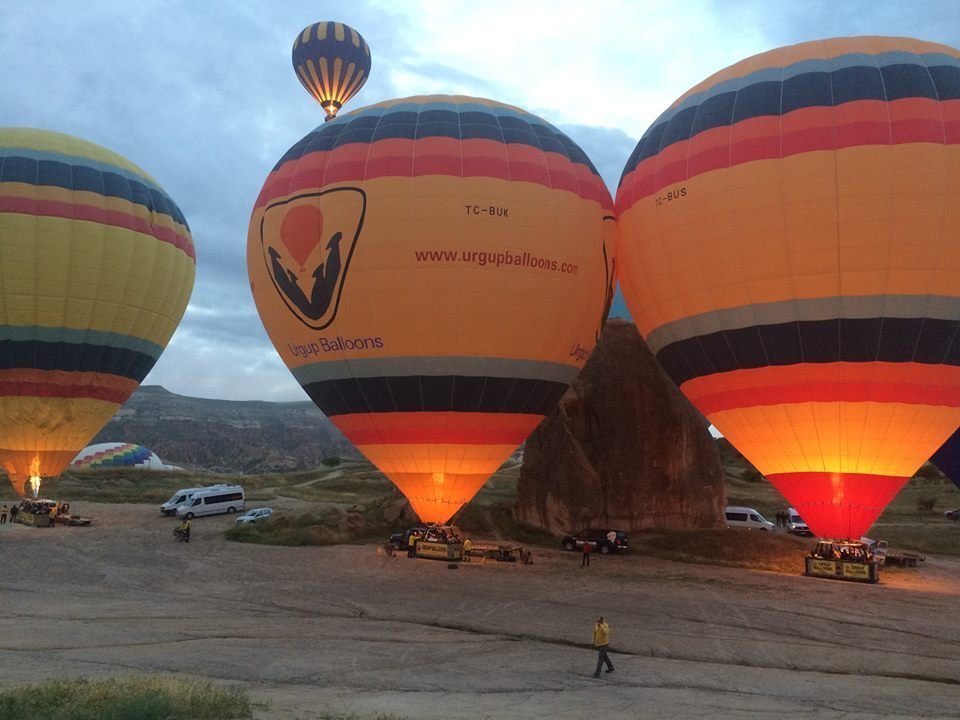 When you join a hot air balloon tour in Cappadocia, you fly with the breeze blowing in your face, hundreds of fairy chimneys below and the view to the unspeakable sunrise. Hot air balloon tours, which start with the sunrise in the morning, take place in an area of ​​around 20 km. During this journey, you wander among the fairy chimneys and see the beauties of the valley. The route of hot air balloon flights in Cappadocia and the regions where the flight will be made varies according to the weather conditions of that day. In general, Cappadocia hot air balloons take off from around Göreme Valley, one of the most beautiful regions of Cappadocia. Since the orientation of the hot air balloons is only in the vertical direction, they go wherever the wind blows horizontally.
Cappadocia is a unique natural wonder region in the world. Cappadocia hot air balloon tours organized to fully see this region are not organized on days with excessive wind and above 28 degrees.
Cappadocia Hot Air Balloons What Time?
We meet at the departure point of the balloon around 5 in the early morning and after a light breakfast, the tour begins. The tours with the balloon pilot and guide are in the form of two separate tours lasting 45 minutes and 1 hour and 15 minutes. The hot air balloon pilot flies the balloon in the direction he wants to go by looking for winds of different heights. On the hot air balloon tour, uniquely beautiful valleys and fairy chimneys are watched with a bird's eye view. The end of the tour is celebrated with champagne and the participants are given medals.
For the hot air balloon tour, you must wake up before 4 o'clock at night. If you are going to make a hot air balloon flight at sunrise, the transfer vehicle will pick you up from your hotel 1 hour in advance. Although this may seem a bit troublesome, you can be sure that you will be very happy.
When is the Hot Air Balloon Tour Held in Cappadocia?
You can fly in Cappadocia every day of the year. However, this depends on the weather conditions and the suitability of the wind. The Civil Aviation Authority decides whether to fly or not. The months when weather conditions are ideal for flight can be listed as April, May, September, October and November.
Cappadocia Hot Air Balloon Tour Booking
For those who want to experience these fantastic beauties and experience, feel free to contact us to experience this adventure by giving the best price to your budget. We will be glad to help you for Cappadocia Hot Air Balloon tours.