Cappadocia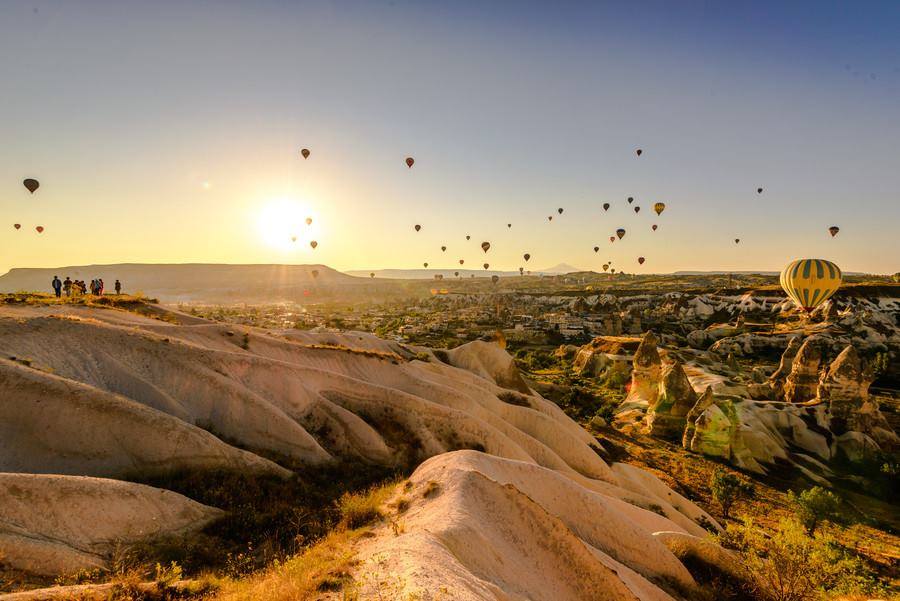 Cappadocia has a historic and culturally important place in Turkey's tourism. Cappadocia means a land of beautiful horses.
This name comes from the Cappadocia Kingdom, which was established in the region in the past. Its old name was Katpatuka, meaning Persian language  ''Land of Beautiful Horses''. Today, there are many beautiful horse farms, especially in Avanos. Different breeds of horses are raised in these farms. It is also possible to rent a horse if you want.
Cappadocia has a very special geological volcanic formation. It consists of lava and tuffs sprayed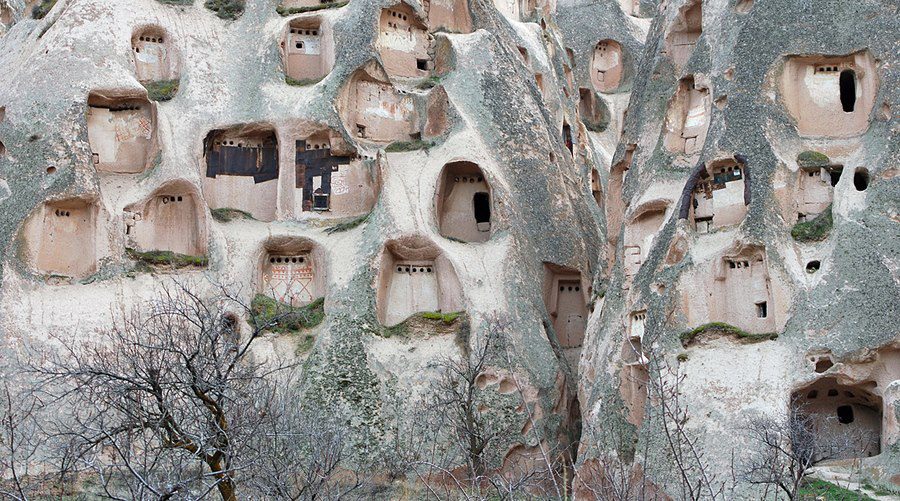 by the volcanic volcanoes around. Today, this formation still continues.
Early Christianity in Cappadocia
It is one of the important centers of Christianity in the early spreading periods. Today, churches, monasteries and underground cities carved into caves are visited with great interest by the first Christians.
Cappadocia is situated in Turkey's central Anatolian interior. The old name of a region that includes some parts of Nevsehir, Aksaray, Kayseri, Nigde and Kirsehir provinces. Nevsehir is the nearest airport in the Cappadocia region today. Kayseri airport also near to Cappadocia. There are population density in places such as Ürgüp, Göreme, Avanos, Ortahisar, Uchisar, Cavuşin.
The livelihood of the people was carpet, rug weaving, farming, especially vineyards and winemaking before tourism. As tourism has become more active in recent years, it has come to the fore as an important source of income for the people of the region.
Cappadocia Hot Air Balloon
Guests who come to visit Cappadocia are especially interested in hot air balloon tours. It creates a very beautiful visual in the sky. It is also very enjoyable to ride balloons and watch the balloons.
The Hot Air Balloon festival started in Cappadocia in 2019. They participated in the festival, which was held in the first week of July, with ballooners and local companies from foreign countries. Hot Air Balloons of many different shapes attracted a lot of attention. The fact that it will be held on the same dates every year will add a different excitement to Cappadocia.
Göreme Open Air Museum
Guests coming to Cappadocia prefer to stay here for 2 or 3 days. There are those who stay longer. Göreme open air museum is the most important place among the places to visit in the region. Here, the churches built by the early Christians and the figures preserved on the walls in these churches attract much attention. Like Göreme, Zelve open-air museum, Pigeon Valley, Love Valley and Red Rose Valley are close to each other.
The Ihlara valley and Soganli valley are slightly more distant places. These are ideal places for those who want to take a long walking tour in the valley.
Underground Cities in Cappadocia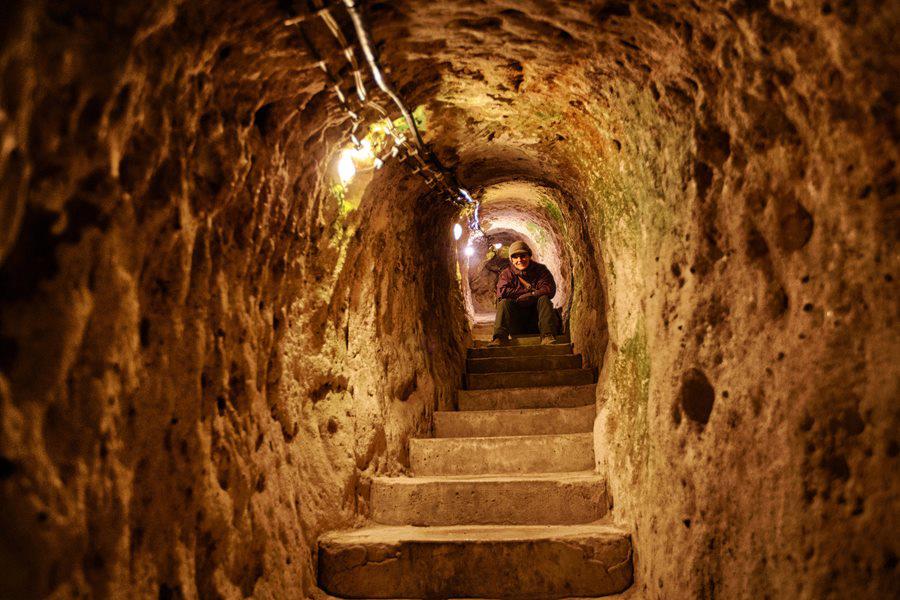 There are many underground cities in Cappadocia. The deepest and biggest ones are Kaymaklı and Derinkuyu. They were carved underground about eleven times and were built to live thousands of people under the conditions of that day. It is possible to visit these very interesting places on tours accompanied by the local guide you will receive in the region.
Kizilirmak ( redriver ), Turkey's longest river passes through this region. From the red soil carried by this river, ceramics made with very beautiful handicrafts of the region were made. You can see ceramic making and buy very beautiful gifts, especially in these ceramic workshops in Avanos. Besides the river, there are many beautiful facilities where you can eat, drink tea and coffee.
Cappadocia Weather Essentials
Located in the middle in Cappadocia region of Turkey has a large temperature difference between day and night. There is little rainfall throughout the year.
Summer season is hot and winter season is cold. It is seen in four seasons in Cappadocia. The winter season lasts from December to February with an average of -2 degrees Celsius. Approximately 20 cm of snow is formed.
Spring begins in March and lasts until the end of May, and the average temperature for this season is about 15 degrees Celsius. This is when there is a lot of precipitation in the region. These rains come at short intervals and only take about 1 or 2 hours on average.
The summer season starts in June and lasts until the end of August. During the summer season, daytime temperatures can rise up to 38 degrees Celsius in Cappadocia. However, night temperatures drop due to the steppe climate.
Autumn begins in September and ends at the end of November. The average temperature is 20 degrees Celsius.
Cappadocia Cave Hotels
Cappadocia has beautifully designed boutique cave hotels. Soft soils caused by the volcanic structure of the region are easily carved. Therefore, the number of hotels in the form of cave has increased in recent years. In addition, old mansions have been restored and very nice small boutique hotels have been built in the region. Guests coming to Cappadocia prefer to stay in this type of hotel.
The guests who come here definitely enjoy the wines and return with a gift.
Cappadocia is a must-see place. The warm hospitality of the people of Cappadocia awaits you.
Cappadocia Hot Air Balloon Booking
For those who want to experience these unique beauties and experience, contact us to experience this adventure by giving the best price to your budget. Feel free to contact us. Fly Cappadocia Balloon will be glad to help you for Cappadocia Hot Air Balloon tours.