Cappadocia Hot Air Balloon Best Price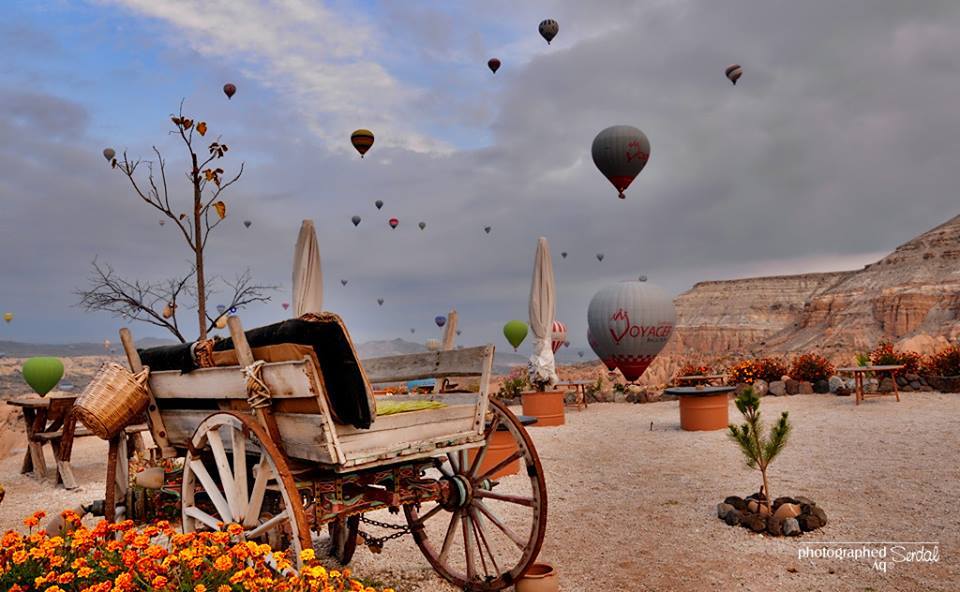 The best activity to do in Cappadocia is to fly over hot air balloons and fairy chimneys at sunrise. It's not even a only Cappadocia, all of Turkey's most special experience.
Is it safe to fly the Hot Air Balloon in Cappadocia?
According to statistics, the hot air balloon is the safest aircraft. Balloon accidents are very rare cases. Balloon pilots receive professional training by the Civil Aviation Control Center and must have special certifications. Hot Air Balloon materials of all balloon companies undergo strict and regular inspection and no balloon company can fly without a license.
Best Season and Weather Conditions
Cappadocia is a very beautiful both in summer and winter. It can be done in every season according to the weather and wind conditions. Because the flying state of the balloons is a situation dependent on the weather conditions and the wind. There is no hot air balloon flight on rainy and windy days.
Suitable weather for Cappadocia Hot air Balloon
The Civil Aviation Control Center decides to fly the hot air balloons and the availability is checked every half hour. If there is a green flag, this indicates that the air is suitable for the flight. If there is a yellow flag, all balloons must wait. If there is a red flag, all flights are canceled for that day. All balloon companies receive information from the same center.
Hot Air Balloon program on the day of your flight
The minibus service of the the hot air balloon company takes you from the hotel where you stay early in the morning and takes your breakfast to the saloon.
After the flight confirmation is given from the Civil Aviation Control Center, you will be taken to the area where the balloons will depart. Safe flight information is provided by the pilot before the flight. When the balloons are ready to fly, you get into the basket and the flight begins.
After the flight is over, champagne is served and photos are taken. After receiving your certificate of participation and medal, you will be dropped off at your hotel.
It takes a total of 3 hours to get all this process from your hotel, preparation, 1 hour flight and closing and coming back to your hotel.
Who can ride the Cappadocia Hot Air Balloon?
You cannot fly if you are afraid of heights, have panic attacks, have just been operated, are pregnant and are very old. Babies and children under 6 cannot fly. People who weigh more than 120 must pay two people.
What can I wear for the Cappadocia Hot Air Balloon Tour?
It is important to wear suitable clothes in Cappadocia, which has a continental climate. During the balloon tour, it is necessary to wear cold weather clothes, since they are the coldest hours of the day. You should wear a thicker layer than usual, especially in winter. It would be good to choose flat shoes, sport shoes.
What is included in the Cappadocia Balloon Tour?
It is taken from your hotel by minibus and come back to your hotel
Snack breakfast before the balloon flight
1-hour standard cappadocia balloon tour
Champagne and medal ceremony after the hot air balloon tour
Which balloon company is the best?
There are about 26 different companies that make hot air balloon tours in Cappadocia. If you want to fly with the best, experienced and safe balloon company, our choice is Urgüp Baloons. Urgup Balloons is one of the oldest and most experienced balloon companies among Cappadocia balloon companies.
Cappadocia Hot Air Balloon Price
Prices are not cheap, because the balloon companies are expensive and the balloon is a luxury activity. It is cheaper than balloon flights performed under the same conditions anywhere in the world. Prices can change according to the seasonal situation, special days, number of people and tourists. 
Cappadocia Hot Air Balloon Best Price
For those who want to experience these unique beauties and experience, contact us to experience this adventure by giving the best price to your budget. Feel free to contact us. Fly Cappadocia Balloon will be glad to help you for Cappadocia Hot Air Balloon tours.