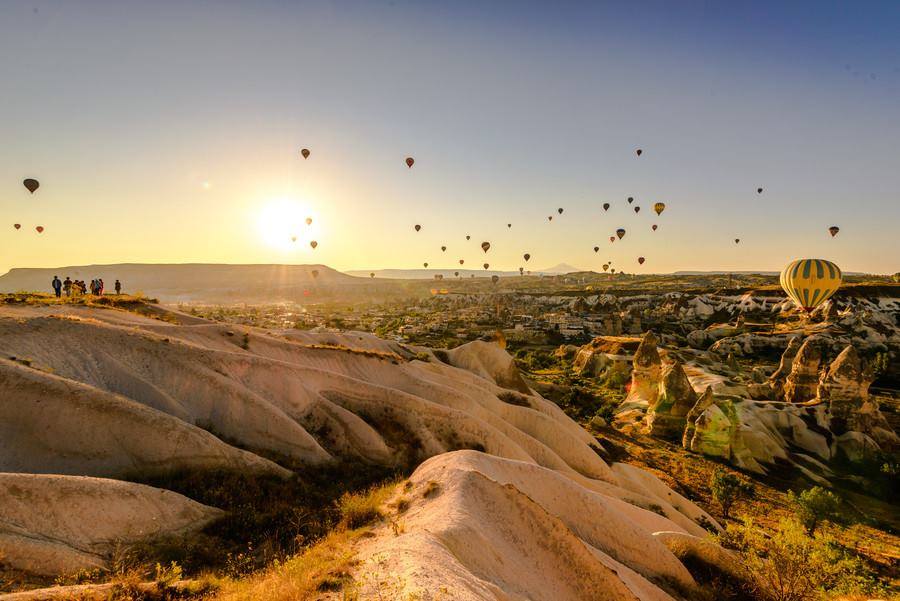 Cappadocia Hot Air Balloon Ride
Hot air balloon ride tours are organized in many places in the world. In these places where hot air balloon flights are made, there are natural beautiful views. Some of places have sea or lake views, some of places have forest or desert views. But be sure you have the most beautiful view of the world and a different mystical atmosphere in Cappadocia. It is like being privileged to take a hot air balloon in places where there are incredible beauties such as Göreme open air museum, fairy chimneys and love valley. To experience the most memorable moments, you need to ride a hot air balloon in Cappadocia. It is amazing feelings for you to fly with a hot air balloon with the first moment of the sun, watch the sunrise and take a photo, ride a hot air balloon in Cappadocia. Watching hundreds of colorful hot air balloons flying in the sky is as enjoyable as flying. Watching the fairy chimneys and valleys from a bird's eye view and flying over them will make you happy.
How is safe to ride Cappadocia Hot Air Balloon ?
We strongly recommend that you ride on hot air balloons when the weather is not windy. Because hot air balloons are canceled on windy days. For safety flight, Civil Aviation flight center allows daily checking of wind and rain conditions, if it is suitable for flight.
Hot air balloon pilots must have a special education. They takes long flight hours and years to become a pilot and obtain the necessary certificates for to be pilots. Cappadocia Balloon companies are also required to obtain a license for the flight. This is not an easy to get. Getting a license requires a hard time and hard work.
Fabric materials used in balloon production are also produced specially.
Hot air balloon companies, balloons and pilots are regularly checked by Civil Aviation. According to statistics, hot air balloons are the safest air craft because it see that balloon accidents are very rare.
Who can not ride on the Cappadocia Hot Air Balloon?
If you are afraid of heights, if you are having panic attacks, if you are newly operated, if you are pregnant, and if you are very old, you cannot fly. Unfortunately, babies and children under 6 can not fly. People with a weight of more than 120 are not permitted to fly (or they have to pay for two person cost). Balloon companies are under strict control in this regard. In such cases, they do not want to take risks and do not allow to fly.
How much prices to ride Cappadocia Hot Air Balloon?
Due to the establishment costs of hot air balloon companies and the materials used in balloon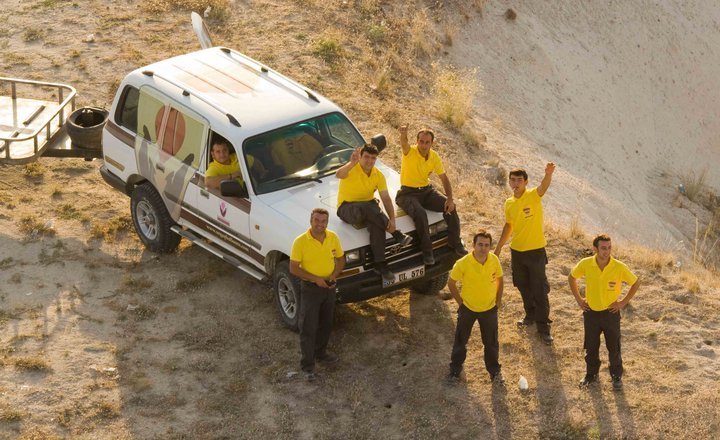 making are expensive, the prices of ride hot air balloons are high. There are many employee attendants to fly a hot air balloon. Pilot, ground crew, transfer vehicle and driver, off-road vehicle and driver. A team of 10 people works for a balloon in total. This is reason why it is not cheap. The hot air balloon activity falls somewhat into a luxury class. But at times such as the end of the season and the winter season, prices reduce and they become cheaper. Depending on the flight season, prices may vary according to the number of foreign tourist groups. Some years the demand and income prices are high in summer and winter. Some years there is little demand for the season for different reasons, the prices will be low in summer and winter. In general, Prices can go down to 70 or 80 euro in the winter season, and in the summer season, it can go up to 200 euro.
Is it possible to ride a special Cappadocia Hot Air Balloon?
The standard flight time is usually one hour. If you want to make a private flight, you need to talk about the time and price. Hot Air Balloon companies can give special prices based on occupancy rate, number of people and duration of flight.
We would like to see you in Cappadocia. If you like to have a Cappadocia Hot Air Balloon Ride, just contact to us we will be glad to help you.