Cappadocia hot air balloon comfortably and safely fly.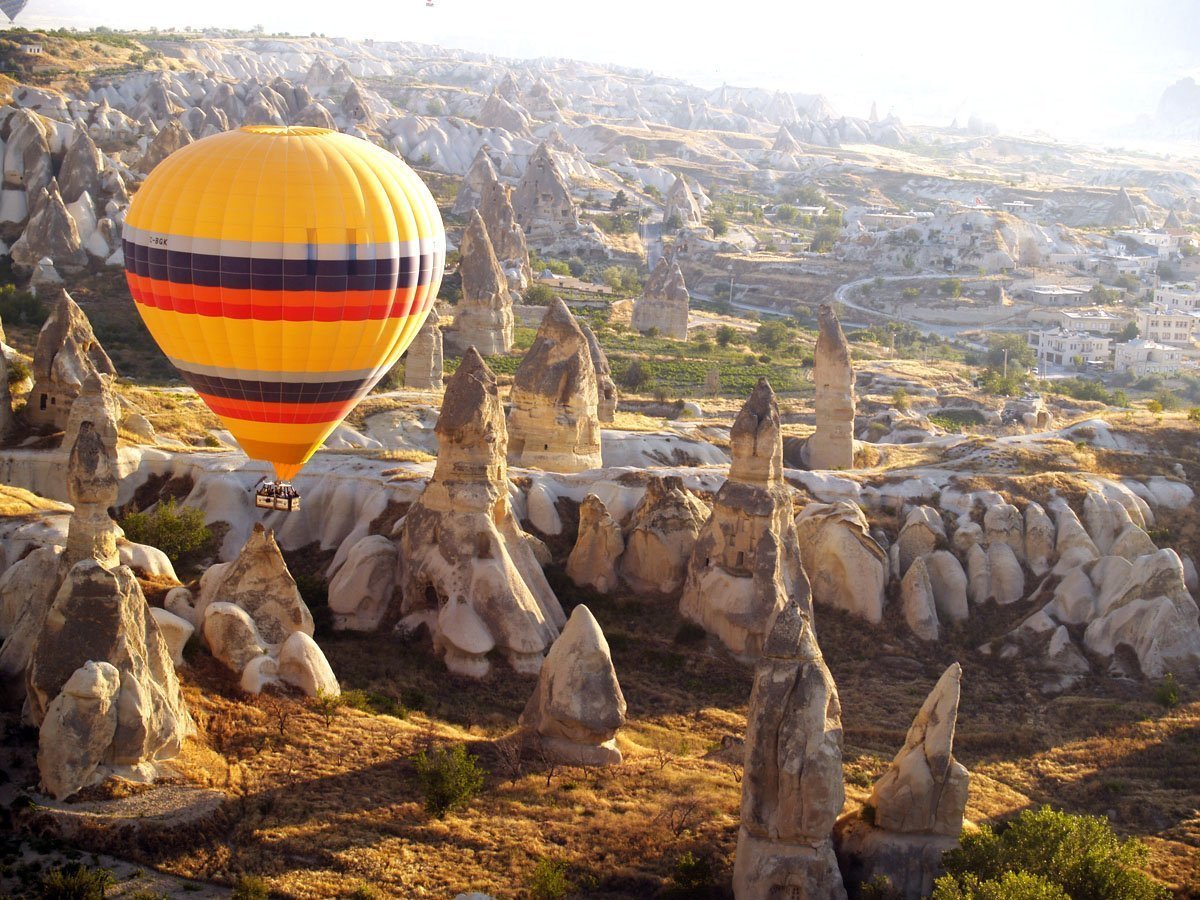 Guests who want to do hot air ballooning activities in Cappadocia want to fly comfortably and safely. Choosing the right one among many balloon companies can be difficult.
Although the balloon companies have balloons in different colors, their sizes and baskets can be different. There are some differences between the small basket and the big basket. Guests especially prefer a smaller basket, assuming a more comfortable balloon flight.
The smaller the basket capacity, the more likely it is to be misled with a general misconception that the hot air balloon flight will be comfortable. In fact, there is no relationship between the basket capacity on the hot air balloon and the personal space per passenger. Since basket dimensions can be very variable depending on the manufacturer, basket capacity cannot be used as a measure to measure passengers per room.
As an example, the table below gives information on how much square space per passenger is given on the balloon, depending on its capacity.
Hot Air Balloon Basket Capacity 
Per Person Area (m²)
Basket for 12 people = 0,20 (m²)
Basket for 16 people = 0.23 (m²)
Basket for 20 people = 0.25 (m²)
Basket for 28 people = 0.27 (m²)

As seen in the table, the area per capita is expanding as the basket capacity increases. Having more space in the basket provides a more comfortable flight. However, factors such as pilot professionalism, operational efficiency and balloon age, which are important in determining the service quality of the balloon company, should also be taken into consideration.
For a comfortable and safe balloon flight in Cappadocia
There must be a safe balloon company for reliable hot air balloon flights in Cappadocia. It is very important to use high-quality technical equipment, new balloons and experienced pilots. These criteria provide you with a comfortable and safe flight. all of the balloon companies are similar but there are definitely different ones. It is necessary to choose balloon companies that are good and safe.
Important information before flight for a safe balloon flight
Be sure to listen carefully to the information given by the pilot before the flight. This information is very important for a safe flight. During the flight, the commands given by the pilot at the time of take-off and landing must be followed. These rules are important for a comfortable and safe balloon flight.
For a comfortable balloon flight, choose comfortable clothes
Göreme valley, where balloon flights are made, is not a flat place. In order to walk here, it is necessary to choose comfortable sports shoes. A heeled and uneven shoe will bother you. Since the balloon basket does not have a door, it is necessary to go up and down the basket with stairs. For this, wear clothes that can move comfortably. Also, wear one more coat as it will be cold. Make sure you have a hat.
Sitting during the balloon flight
It would be nice to sit while the balloon is flying, but unfortunately, this is not possible. All passengers must remain in the basket during the flight. You must stand up to see out of the basket. If you have to sit, you cannot see the view.
Book with us for a comfortable and safe balloon flight in Cappadocia
For those who want to experience these unique beauties and experiences, contact us for a comfortable and safe balloon flight, to live this adventure by giving the best price to your budget. Feel free to contact us. Fly Cappadocia Balloon will be happy to assist you in Cappadocia Hot Air Balloon tours.