Cappadocia Underground Cities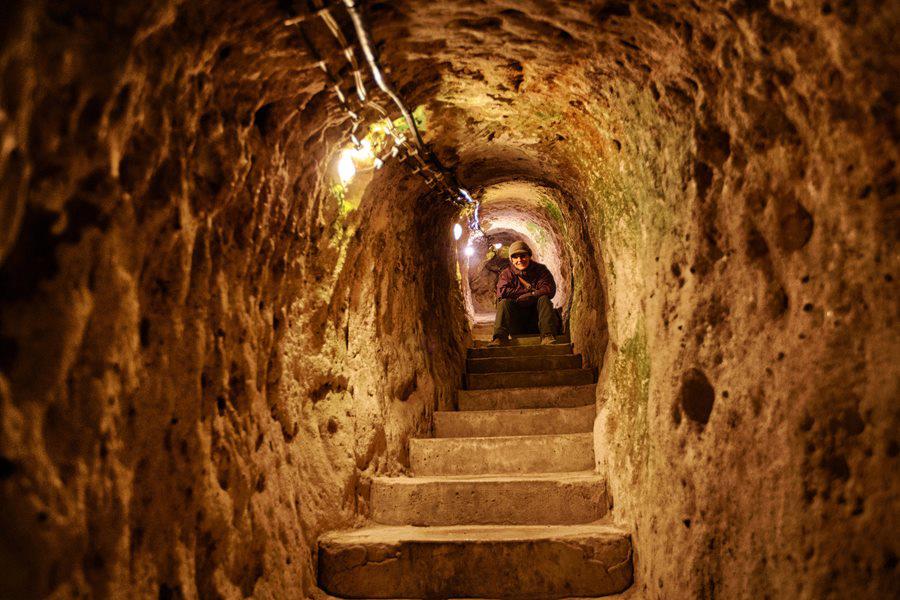 Cappadocia Underground Cities
The Cappadocia region has often been attacked by foreigners throughout history. People living in Cappadocia built underground cities to escape these attacks. Underground cities are structures specific to the geological formations of the Cappadocia region. Therefore, it cannot be found anywhere else. The number of Cappadocia Underground Cities reaches 200. It is estimated that these mysterious cities, large enough to accommodate 30 thousand people, have existed since at least the 4th century BC. The fact that there are many Hittite ruins in this region and their use of underground passages called "Potery" as a common defense system show that Cappadocia Underground Cities have an even older history. It is known that rich merchants in Mesopotamia had an intense commercial relationship with Anatolia during the period when the Hittites came to the region and imposed their sovereignty, that is, at the beginning of 2000 BC. Small Kingdoms established on the vast territory of the region were extremely active trading centers with marketplaces called "Karum". We know that merchants brought fabric, fragrance and tin mines to Anatolia and bought gold, silver and bronze materials in return.
The fact that the soil soft rock texture of the region is suitable for carving suggests that the first cave houses were built for shelter and then expanded as an effective defense system by connecting them with secret passages. But still, almost all the houses in the region are connected by secret passages, which can be locked with stone bolts that cannot be opened from the outside, are full of traps, galleries resembling a labyrinth, living rooms, barns, food rooms, wine rooms, grinding stones, churches, cemeteries, ventilation and communication systems. it proves that these cities are very well designed.
The most important underground cities in Cappadocia region
Kaymaklı Underground City
Kaymaklı underground city is in the town of Kaymaklı Although it has not been completely unearthed yet, it is one of the largest and most interesting underground cities in Cappadocia due to the richness of its discovered parts.
The first floor of Kaymaklı underground city is reserved for stables. A passage that can be closed with bolt stones in these corridors leads to the second-floor church. Adjacent to this church is a cemetery built for church attendants. The main areas of Kaymaklı Underground City, consisting of wine rooms, food stores, kitchens and sitting areas, are on the third floor. One of the most interesting places in Kaymaklı underground city is the copper workshop. Last floor of the underground city, 4th floor; There are wine rooms, kitchens and food stores.
Derinkuyu Underground City
Derinkuyu underground city, located in Derinkuyu district, is the largest, deepest and most developed settlement area. Derinkuyu Underground City, which has eight floors and goes down to a depth of 85 meters, has living areas, kitchens and dining halls, stables and winehouses, and even a Missionary School. Another interesting feature of Derinkuyu Underground City is the ventilation shafts that go down to 55 meters deep. Only one tenth of Derinkuyu can be visited today. The church of this underground city is located on the second floor and this cross-shaped church is reached by a staircase that descends directly from the 3rd and 4th floors.
Özkonak Underground City is 14 km from Avanos. The galleries spread over wide areas are connected to each other by tunnels. Unlike other underground cities, there are very narrow and long holes for communication between floors. When the entrances of the neatly carved rooms are closed, ventilation is provided by these narrow and long holes. Again, unlike other underground cities, holes were carved on the tunnel after the bolt stone. Özkonak Underground City has an air chimney, water well, gravy and bolt stones.
Tatlarin Acıgöl Underground City
Tatlarin Underground City, located in Acıgöl district, is 10 km north of Acıgöl.
There are large halls and rock carving places connected by tunnels and passages. There are no churches in the Underground City, which has three entrances to date. It is estimated that Tatlarin is a monastery or a military unit used for military or religious purposes rather than a civil settlement.
Mazı Underground City is located 18 km south of Ürgüp and 10 km east of Kaymaklı Underground City. Four entrances of the Mazı Underground City have been identified so far at different points. Giant bolt stones were used here to control the entrances.
The number of stables in Mazı Underground City is much higher than other underground cities. Another interesting building in the same section is the wineries. Both the abundance of animal barns and the abundance of wineries suggest that the Mazı City was built to stay for a very long time. It is estimated to be at least as large as Derinkuyu and Kaymaklı Underground Cities.
Özlüce Underground City is different from other underground cities. It was built as a single floor but very large area settlement instead of a multi-story system. The largest area of the Underground City is the main space at the entrance. There are food stores to the right of this large area and the living rooms to the left. The galleries of Özlüce Underground City are also very long and cell type rooms are opened to these long galleries with traps on their floors. The tuffs on which the underground city is carved consists of different colors. The main tuff rock is reached by a passage of 15 meters in the entrance sections.
Gülşehir Sivasa Gökcetoprak Underground City
Sivasa Gökcetoprak Underground City is 35 km west of Gülşehir district. Sivasa Gökçetoprak Underground City was first found in 1989. The area where Sivasa Underground City is located has a different geological structure compared to other underground cities. At the bottom are mudstone with reddish brown color, agglomerate (coarse-grained tuff) with a thickness of 3-4 meters above it and andesite rock blocks, a hard volcanic rock at the top. Only two floors could be identified from the underground city carved into the slope of the plateau. On both floors unearthed, large, but irregular rectangular spaces are connected to each other by narrow and long corridors. Door stones that separate these corridors from each other were prepared outside and brought inside and placed at the entrance of the corridors.
On the second floor of the Underground City, today there is a 15 m deep water well with water inside.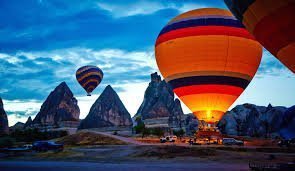 Cappadocia Hot Air Balloon Booking
You will need 3-4 days to visit these beautiful historical underground cities in the Cappadocia region. Of course, after arriving in Cappadocia, the most important activity to be done here is to see the region from a bird's eye view. Traveling the region from the air after the underground cities will give you unforgettable moments. Contact us to experience this unique beauty and experience. Fly Cappadocia Balloon will be happy to assist you for Fly Cappadocia Hot Air Balloon tours.