Cappadocia, One of the Unesco World Heritages List
Cappadocia was enlisted in 1985 on the UNESCO World Heritage List on natural and cultural criteria. It has been under protection since 1985.
From Nevsehir city center is 14 km away. It covers an area of ​​40 square kilometers between Avanos and Ürgüp.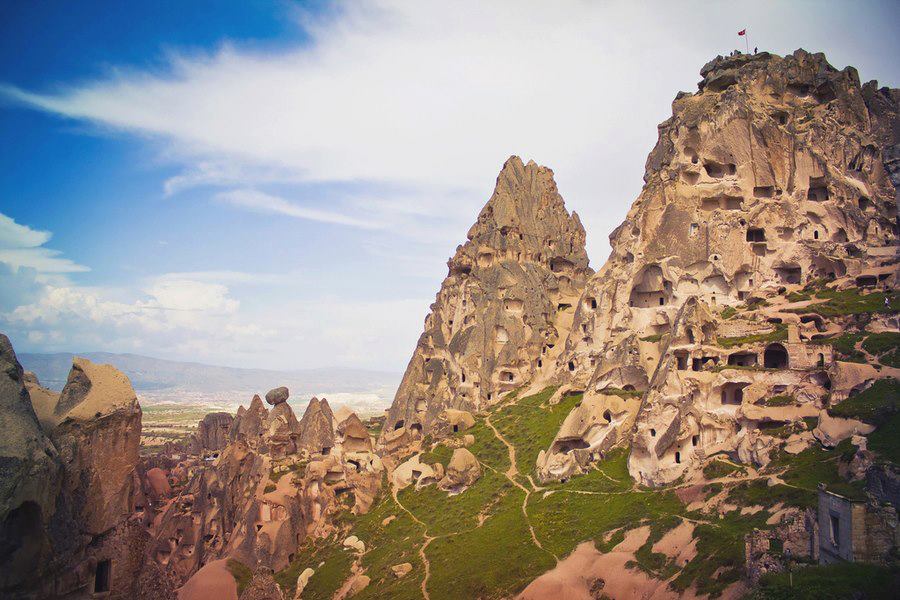 Göreme National Park and Cappadocia is a unique natural beauty with its world-famous fairy chimneys, rock cuts, early Christian frescoed churches.
Cappadocia and fairy chimneys have been formed by sand and water erosion for millions of years from the tuffs sprayed by the Volcanic mountains Argeus (Erciyes) and Hasandag. The formation of fairy chimneys still continues today.
Churches and Monasteries in Cappadocia 
There are many churches and monasteries made by early Christians who escaped from the Romans. Due to the easy carving of tuff rocks, there are around 400 churches and monasteries in the region. Inside every church and monastery there are paintings and frescoes that are very important Christian symbols from the early period. One feature of these paintings in Cappadocia is that all the pictures drawn are shown in human face in frescoes. In many places of the same periods, only the body was drawn without a human face. This is a very important detail.
Underground Cities in Cappadocia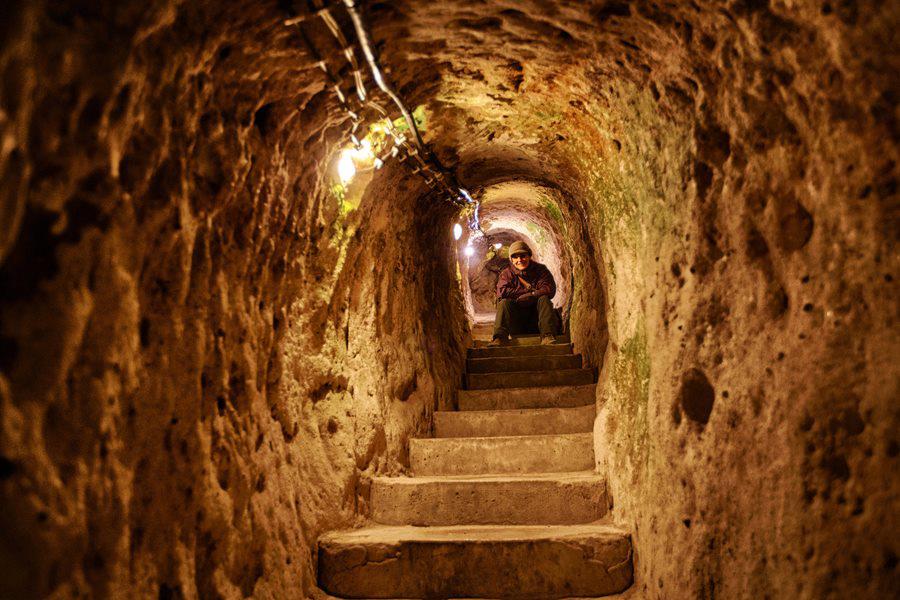 Cappadocia also includes underground cities. There are more than 400 underground cities. The rocks covered by tuffs sprayed by volcanic mountains were made by carving. All kinds of human life environments have been provided in underground cities. There are places that make up for themselves and the animals they feed. There are also kitchens and where they sleep. There are places where they make wine. These fascinating and partially unearthed underground cities of Cappadocia are estimated to have deeper levels awaiting exploration. The underground cities that receive the most visitors are Kaymaklı, Derinkuyu and Özkonak. Kaymaklı underground city is 8 floors deep. Derinkuyu underground city is 11 floors deep. It is as large as an estimated 80,000 people can live. There is a ventilation system from the bottom floor to the top floor. Precautions have been taken against any dangers that may come from outside, and round rock doors have been made accordingly. For many years, it has been a safe place for foreigners from outside threats. The underground cities, which have been used as sacred areas for a long time, have been recently renovated and presented to tourist visitors.
Visiting About Cappadocia
You should visit Ürgüp, Uchisar, Avanos, Göreme, Cavusin, Ortahisar, Ihlara valley, Sinassos, Soganlı valley, Zelve valley and Pigeon valley to explore this mysterious region and witness this natural beauty. You can get day tour with local expertguide from your travel agent.
There are also rock-carved hotels in Cappadocia that you can not see elsewhere. There are mansion-style hotels that have been restored from old houses. We recommend you to have a different experience by staying in these small hotels instead of big hotels.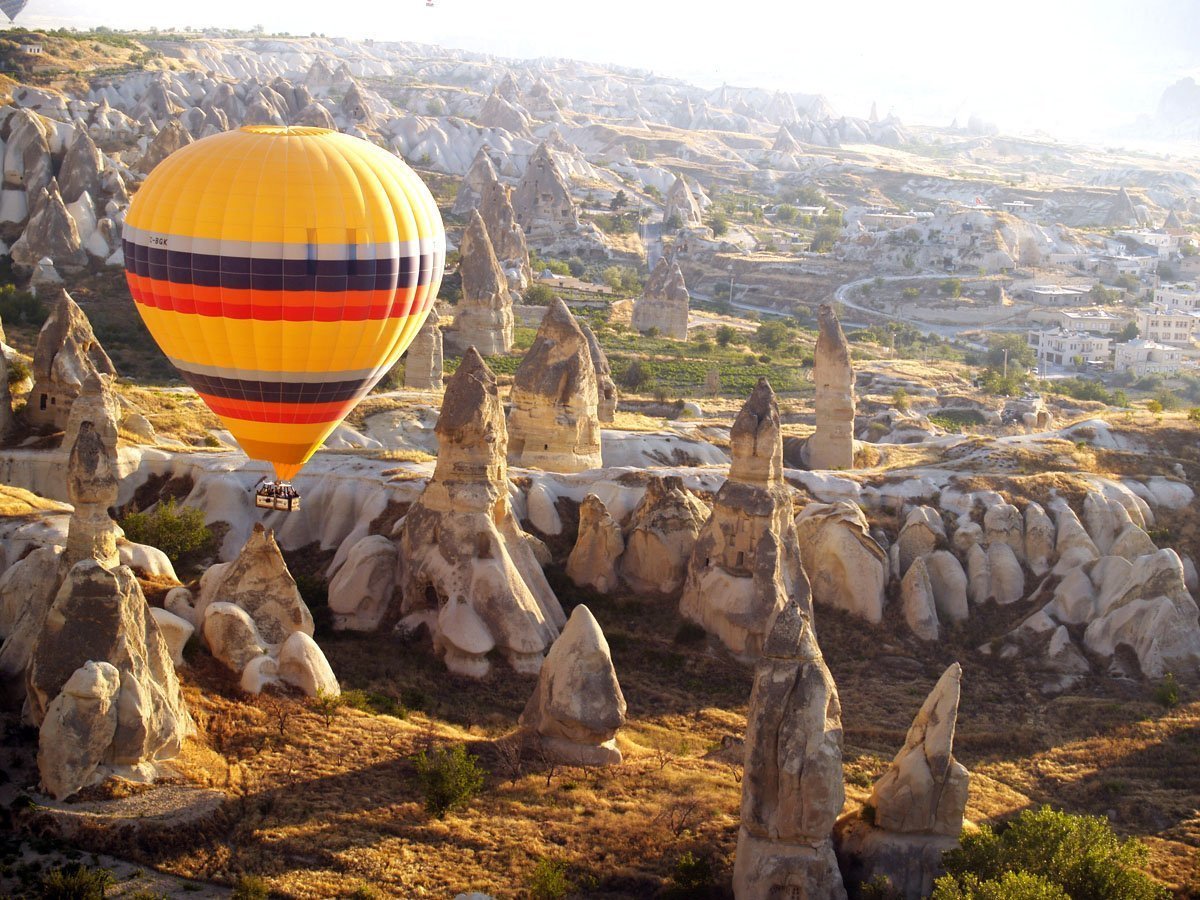 Cappadocia Hot Air Balloon
With the Cappadocia hot air balloon tours in Göreme valley, you have the opportunity to see the cappadocia from a bird's eye view. If you want to have a very different experience, we can recommend the hot air balloon activity.
We are waiting for you in Cappadocia to discover this mysterious region and to witness this natural beauty.
Cappadocia Hot Air Balloon Booking
Please contact us, we would like to be happy to help you for best Cappadocia Hot Air Balloon tours.