Flying With a Hot Air Balloon in Cappadocia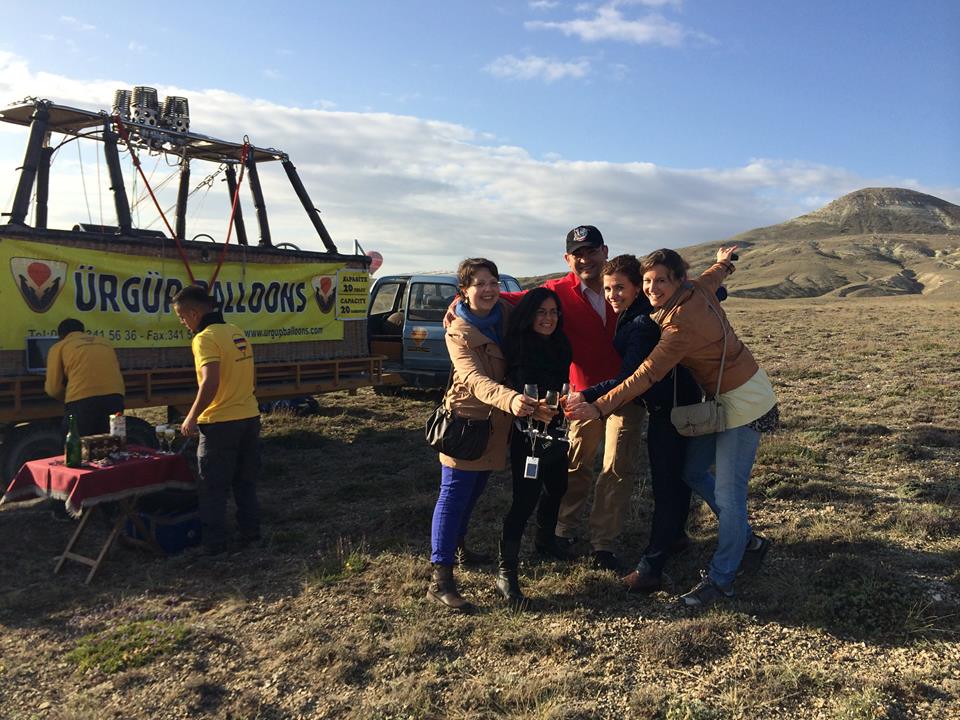 Flying With a Hot Air Balloon in Cappadocia
Cappadocia is one of the most beautiful places to visit when you come on holiday to Turkey. In recent years, Cappadocia hot air balloon flights have come to the fore as a very important activity. Visiters from all over the world come to Cappadocia to try experience a hot air balloon fly activity.
How Many Hot Air Balloons Fly in Cappadocia?
Frequent posts on social media increase the interest in Cappadocia hot air balloons. Cappadocia hot air balloon companies are having difficulty meeting these intense demands. Although 165 hot air balloons fly every day bu it is very difficult to find a place sometimes. The number of daily flying guests reaches 4,000 people.
Do Hot Air Balloons Fly Everyday in Cappadocia?
Cappadocia, hot air balloons fly every day when the weather conditions are suitable. Hot air balloons will not fly if factors such as wind and rain are effective. Cappadocia hot air balloon flights can be made for an average of 230 days in a year.
When Are Hot Air Balloons Made in Cappadocia?
Cappadocia hot air ballooning is done early in the morning. The cool weather in the early hours of the morning and the very light wind are the best conditions for hot air balloon flights. Hot air balloons that stay in the air for an hour offer an incredible beauty to flying guests. You can watch the sunrise as it is the first hours of the morning. The magnificent nature and natural beauty of Cappadocia becomes much more beautiful flying with hot air balloons.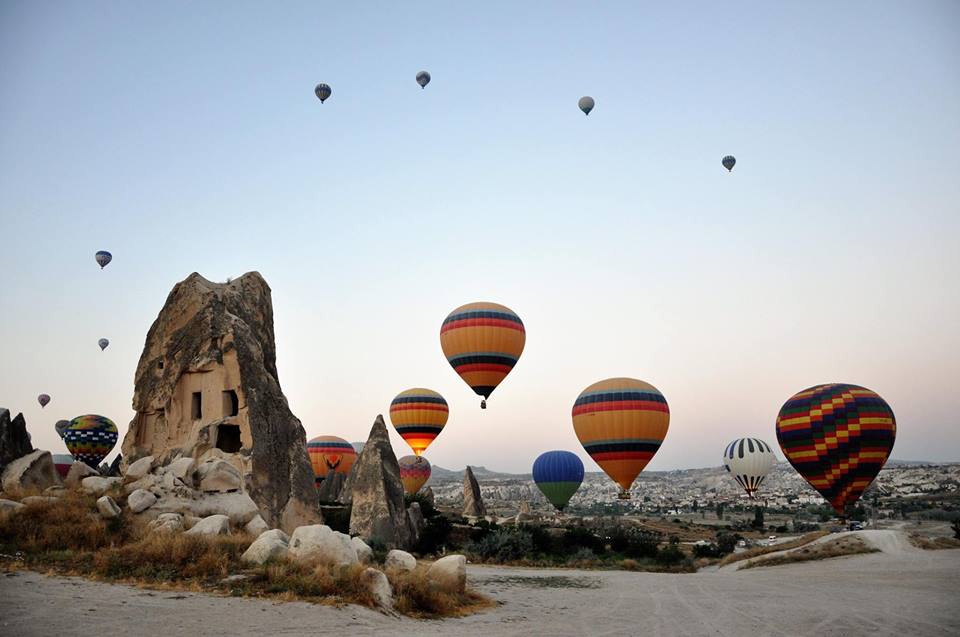 How to Get to The Hot Air Balloon Flight Location in Cappadocia?
You will be picked up from your hotel or a meeting point one hour before the flight time by minibuses with A/C. You will be dropped back in the same place after the activity ends.
Where Do Hot Air Balloons Fly in Cappadocia?
The Cappadocia region where hot air ballooning activity is held in Göreme valley. All Cappadocia hot air balloons fly from here. Depending on the direction of the wind, the take-off and landing places may change within the Goreme valley. It may not fly from the same point every day. This is all about the direction of the wind. While flying, you can see easily fairy chimneys, Göreme valley and other hot air balloons. When you look down from the air, you will admire the natural beauty of Cappadocia again.
What to Do Before and After Hot Air Flight in Cappadocia?
The guests who experience this activity by flying with hot air balloons will have unforgettable memories. It is very important in pre and post flight activities. Guests brought to the flight area about an hour before the flight can watch the hot air balloon getting ready for the flight. You will be informed about the flight by the pilot along with hot tea, coffee and snacks.
When you land after your hot air balloon tour is over, a champagne ceremony is held. The flying guests are given their hot air balloon medals, photographs taken, and these memories remain unforgettable.
Is it Worth Flying With Hot Air Balloon in Cappadocia?
The natural beauty of Cappadocia is unlike any other in the world. Fairy chimneys and underground cities are must see places. After visiting Cappadocia for a few days, we recommend you to fly with a hot air balloon after visiting the most important and beautiful places to see here. Hot air balloon tours will give you incredible, unforgettable memories. After flying in a hot air balloon, you realize it is worth it.
Are Clothes Important For Hot Air Ballooning in Cappadocia?
Guests coming to fly with a hot air balloon should definitely choose comfortable clothes. It should be comfortable in shoes. Since the weather will be cooler during the field hours, we recommend that you take suitable clothes with you.
How to Book Cappadocia Hot Air Balloon?
It is difficult to find a place, especially in the summer season, and can be very expensive in prices. That's why we recommend you to book early. You can make an online booking on our website or contact us and let us fly you with the newest hot air balloons at the best price.