Is Cappadocia Hot Air balloon Expensive?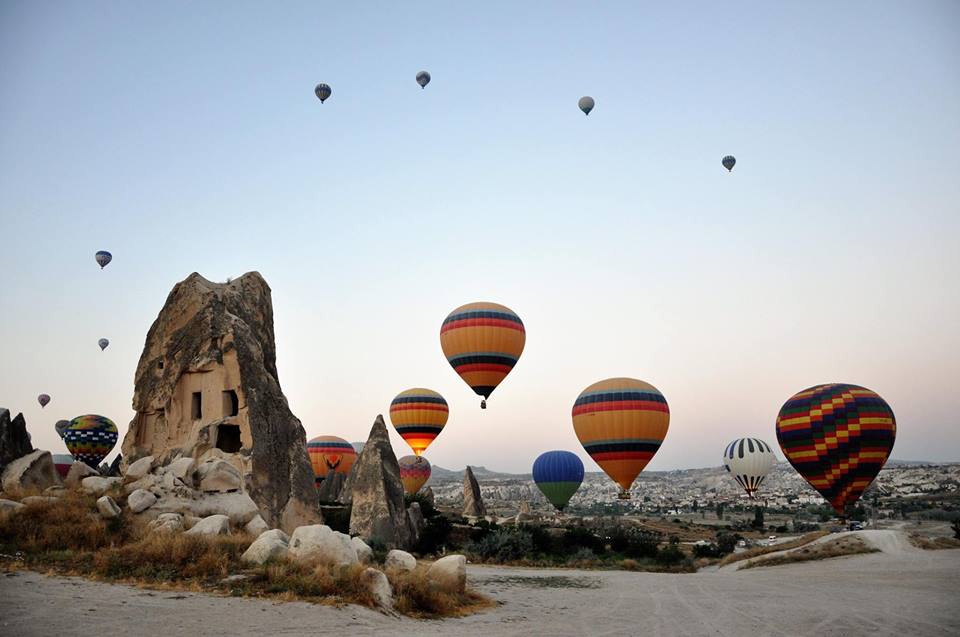 The Hot Air Balloon business is actually an luxury activity and very costly. The flight of each balloon is carried out by a crowded team. The more experienced the team, the safer you will fly. A balloon is made of expensive materials that must meet certain safety standards. The price of a new balloon is about 120 thousand euros. In order for a balloon company to operate as a balloon in the Cappadocia, it must have at least 5 balloons. There is an investment cost of about 1 million euros for balloons only. Insurance companies  are paid insurance for each balloon and every passengers. In addition, guarantees costly are given to the government. A pilot and a team of  6 people are required for each balloon. One minivan and one all-wheel drive vehicle are required. If we add all of these, hot air balloon flight prices can not be cheap. In many parts of the world, hot air balloon flights are more expensive under the same conditions.
The Balloon prices vary depending on the season in the Cappadocia. It is more expensive than demand in summer. The summer season starts on March 15th and ends on November 30th. Prices this season range from 140 euro to 200 euro.
In the winter season, prices decrease from the opposite demand. It is the winter season from November 30th to March 15th. Prices this season range from 80 euro to 120 euro.
Buying early is always advantageous. We recommend you to booking early.
Cappadocia Hot Air Balloon Booking
For those who want to experience these unique beauties and experience, contact us to experience this adventure by giving the best price to your budget. Feel free to contact us. Fly Cappadocia Balloon will be glad to help you for Cappadocia Hot Air Balloon tours.