Now is the time for Cappadocia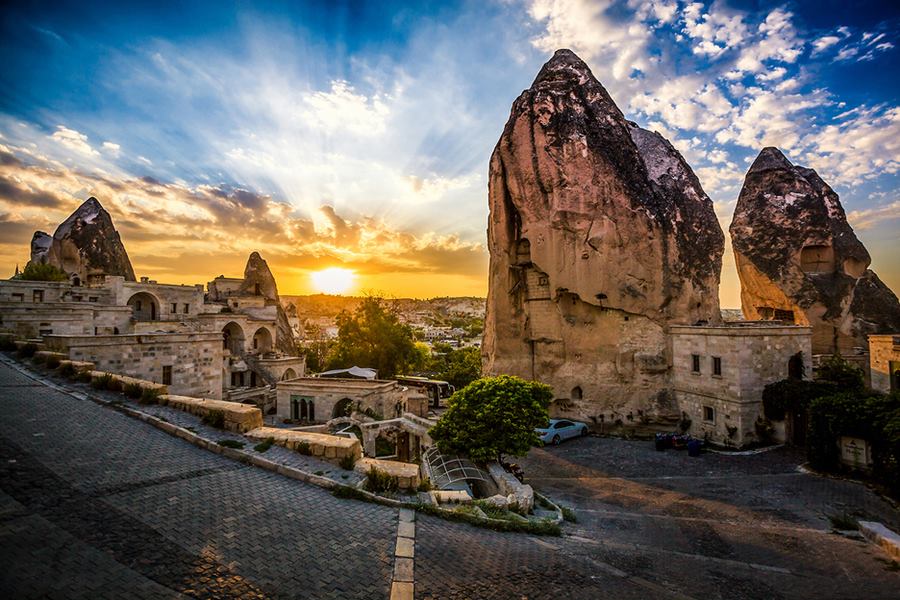 It's time for Cappadocia, the land of unique beauty of nature, valleys, centuries-old underground cities, delicious wines, authentic flavors and beautiful horses.
If you want to go to Cappadocia one day, you will fall in love with this miraculous geography and want to come again. Yes, many natural beauty and history to discover in Cappadocia is a mysterious region. In addition to all these, with a glass of local wine produced in the region, diving into the view of the valleys and hills and watching the sunset give you a wonderful peace.
Even if you've seen all the places to visit in Cappadocia, it's not surprising that you are willing to come back just to relive the pleasure. That's why we have prepared a guide for those who will see this region for the first time and will return.
Let's take a look at the places that will keep Cappadocia's magic in the best way. Long walks await you in Cappadocia, don't forget to wear the most comfortable sports shoes!
Places to visit in Cappadocia
Göreme Open air musueum: One of the must see places in Cappadocia is the Göreme Open Air Museum, which is included in the UNESCO World Cultural Heritage. Göreme Open Air Museum is a place where you will enter a completely different world. In this different world where the missionary and seclusion of Christians escaped from oppression and where the monastic life started, you will meet many churches, chapels and living areas carved into the rocks.
Uçhisar Castle: The panoramic view that will cover almost the entire region is perfect.  The Castle is like the roof of Cappadocia; The snowy head of Erciyes, Kızılcukur, Ürgüp, Avanos, or the whole region is spreading under your feet. A place where you can watch the sunset and take panoramic pictures of Cappadocia.
Zelve Valley: Zelve Valley is one of the largest open-air museums in Cappadocia. You will see the most pointed and wide body fairy chimneys here. Especially in the 9th and 13th centuries, one of the most important religious centers of Christians, Zelve Valley has 15 churches.
Devrent Valley: Devrent Valley is known as Dream Valley and Haunted Valley. There are fairy chimneys in the form of the famous camel and different silhouettes, which you will sometimes liken to an animal and sometimes to a human. It is up to you to find the fairy chimney of the Virgin Mary who opened her hands in this visual feast.
Pigeon Valley: Starting from Uchisar and extending to Göreme and covering an area of 4 kilometers, Pigeon Valley has taken its name from the pigeon nests carved into the rocks.
Kızılçukur Red Valley: The Kızılçukur Valley, which is covered with a magnificent red at sunset, is also the points where you can see different landforms of the region.
Avanos: Kızılırmak (Red River) passes right in the middle of the town. The art of red clay and ceramics, extracted from Kızılırmak, the largest river in Central Anatolia, gained importance here. You will be amazed at the workmanship done in this place where the soil turns into art. There are many local ceramic workshops in Avanos for to see. 
Kaymakli Underground City: Kaymakli Underground City is built under the hill known as the Citadel of Kaymakli and was opened to visitors in 1964. The people of Kaymakli (Enegup in Greek) village have constructed their houses around nearly one hundred tunnels of the underground city.
Derinkuyu Underground City: Derinkuyu Underground City, which is the largest underground city of Cappadocia. It was named because of the deep well in the middle. In this gigantic city, which has 8 floors of space, there are almost as a city inhabitant.
Let's take a look at the places where you can feel the magic of Cappadocia best.
Ihlara Valley: Which is the most secret, deepest and most mysterious of Cappadocia's paradise? The answer will be the Ihlara Valley. The first settlement of the valley began in the 4th century according to estimates. There are 105 historical artifacts in the valley which extends for 14 kilometers in a canyon at a depth of 120 meters.
Places to stay in Cappadocia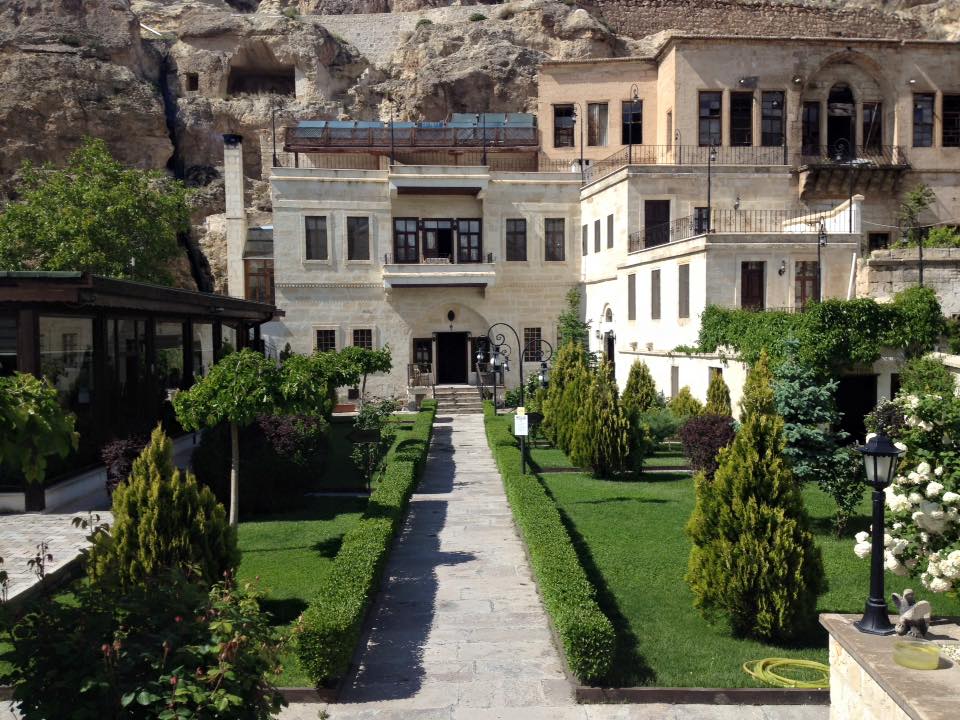 There are many hotels in Ürgüp, Göreme, Ortahisar, Avanos and Uçhisar regions. There are many beautiful hotels for every budget, from 5-star hotels to small pensions. The majority of them make use of the features of the geography and offer their guests a unique accommodation experience in rooms carved into rocks. The guests staying in these hotels, built with all kinds of comfort in mind, admire the region.
One of the places we would like to recommend is Hotel Asia Minor, a very old mansion in Ürgüp. It is an old Greek house with 12 rooms in total. All rooms are very spacious and beautifully designed. It has a large garden that you cannot see in many hotels in the region. The garden is completely green and consists of trees. It has an environment where you can be comfortable like your own home. If you come with your vehicle, there is parking possibility.
Fly with Cappadocia Hot Air Balloon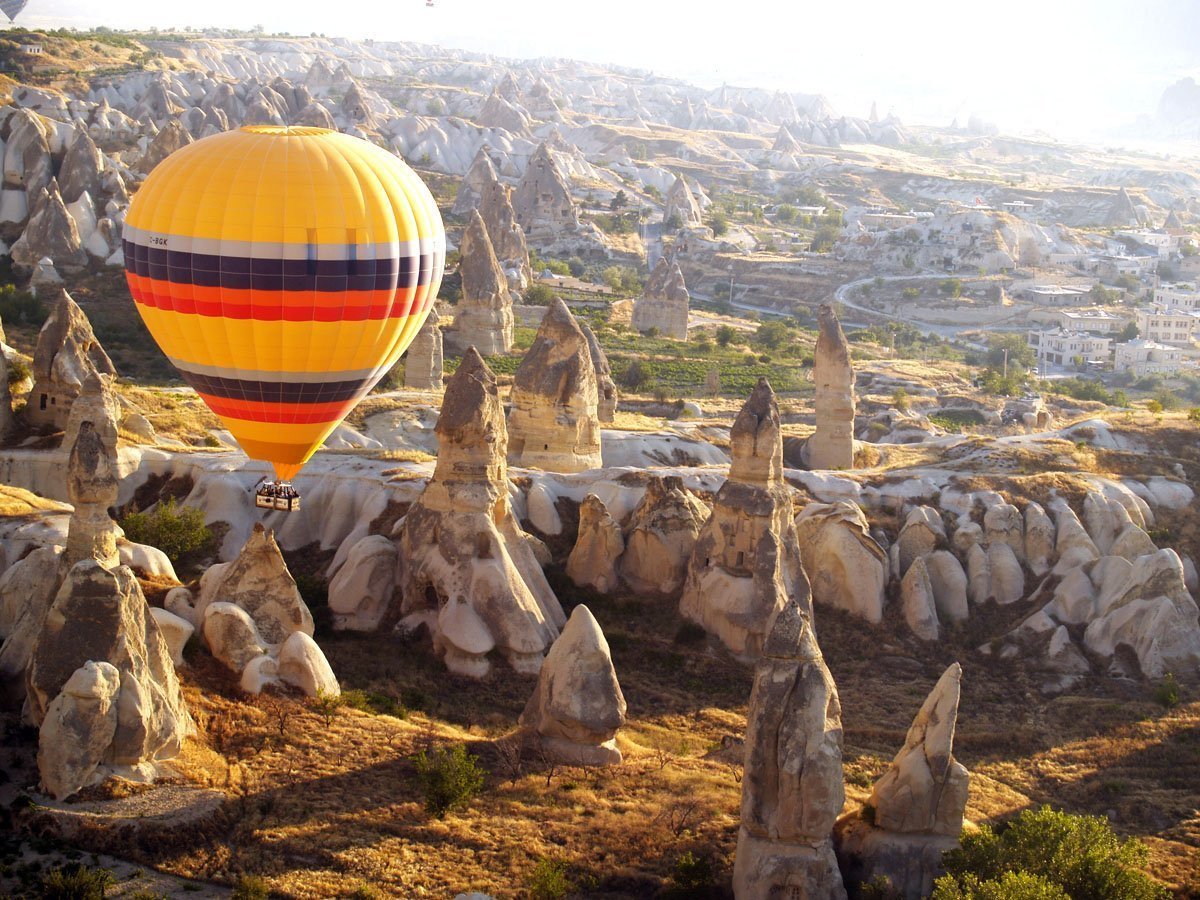 Of course, one of the first photographs that come to mind when talking about Cappadocia, we should not forget the hot air balloons rising slowly to the sky at sunrise. If you want to watch the region from a bird's eye view, you should definitely try it. Apart from its chimneys, underground cities and museums, one of the most beautiful ways to discover Cappadocia is Cappadocia hot air balloon tours. If the weather is suitable, it is done every day. Hot air balloon tours in Cappadocia are held in Göreme Valley. Göreme Valley and National Park are the best places for hot air balloon flights. Balloons rise early in the morning every day at the same time as the sunrise. We recommend this magnificent beauty.
Cappadocia Hot Air Balloon Booking
We would like to be happy to see you in Cappadocia, to see and discover all these beauties. Let's explore all these beauties of Cappadocia together. We recommend Cappadocia hot air balloon tours to see the Cappadocia around the valley from a bird's eye view. We will be happy to help you if you contact us.