Safety Hot Air Balloon Cappadocia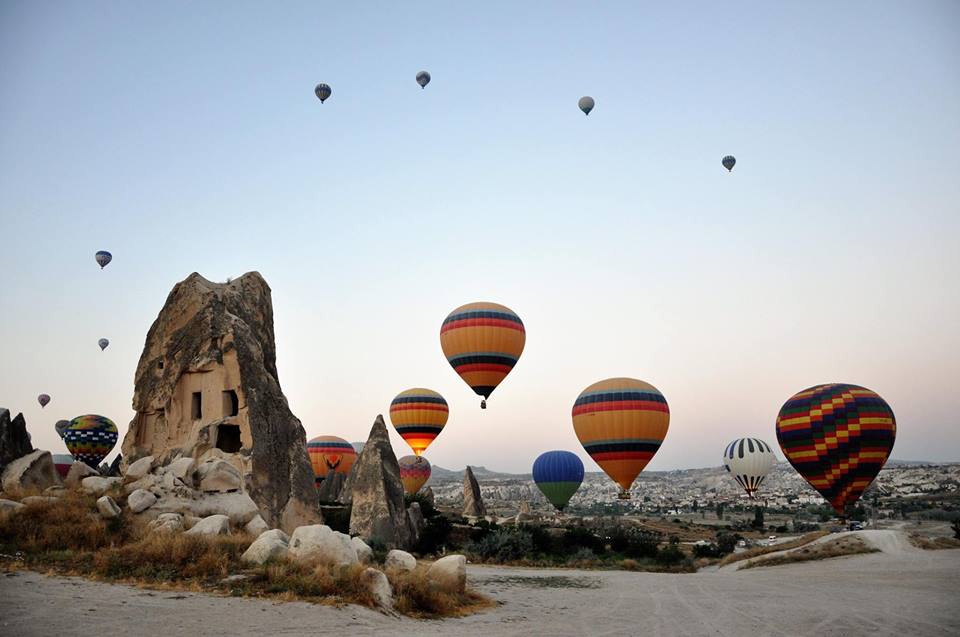 Safety Hot Air Balloon Cappadocia
We offer high technical equipment and high quality safe balloons for reliable hot air balloon flights in Cappadocia. Hot air balloon flights act according to the physical laws of gravity and heat transfer. When the air in the balloon is heated, the balloon rises. The hot air balloon is first filled with air from a powerful ventilator and then this air is heated to rise. To descend, the air in the balloon is cooled in the same way, and the balloon gradually descends. Choose us for reliable hot air balloon tours in Cappadocia, we offer you the best quality and newest balloons for passenger safety and holiday pleasure. Get in touch with us to offer you an unforgettable holiday with our certified flight staff and high security balloons.
Is Cappadocia Hot Air Balloon safe?
We offer high technical equipment and high quality, safe and latest balloons for reliable hot air balloon flights in Cappadocia. Our company's hot air balloons are always top quality. Our pilots are very experienced. All balloon companies are regularly checked by the Civil Aviation control center. Balloon companies that cannot pass the checks are not allowed to fly. It is very important that the technical equipment is new for a safe flight. These equipments need to change every 5 years. Pilots are also regularly checked by the Civil Aviation control center. If necessary, it is not allowed to fly.
Hot Air Balloon flight safety information
Before the flight, your pilot gives brief information about the hot air balloon flight. This information is important for flight safety. During the flight, the pilot must absolutely listen during the take-off and landing and the commands given must be followed.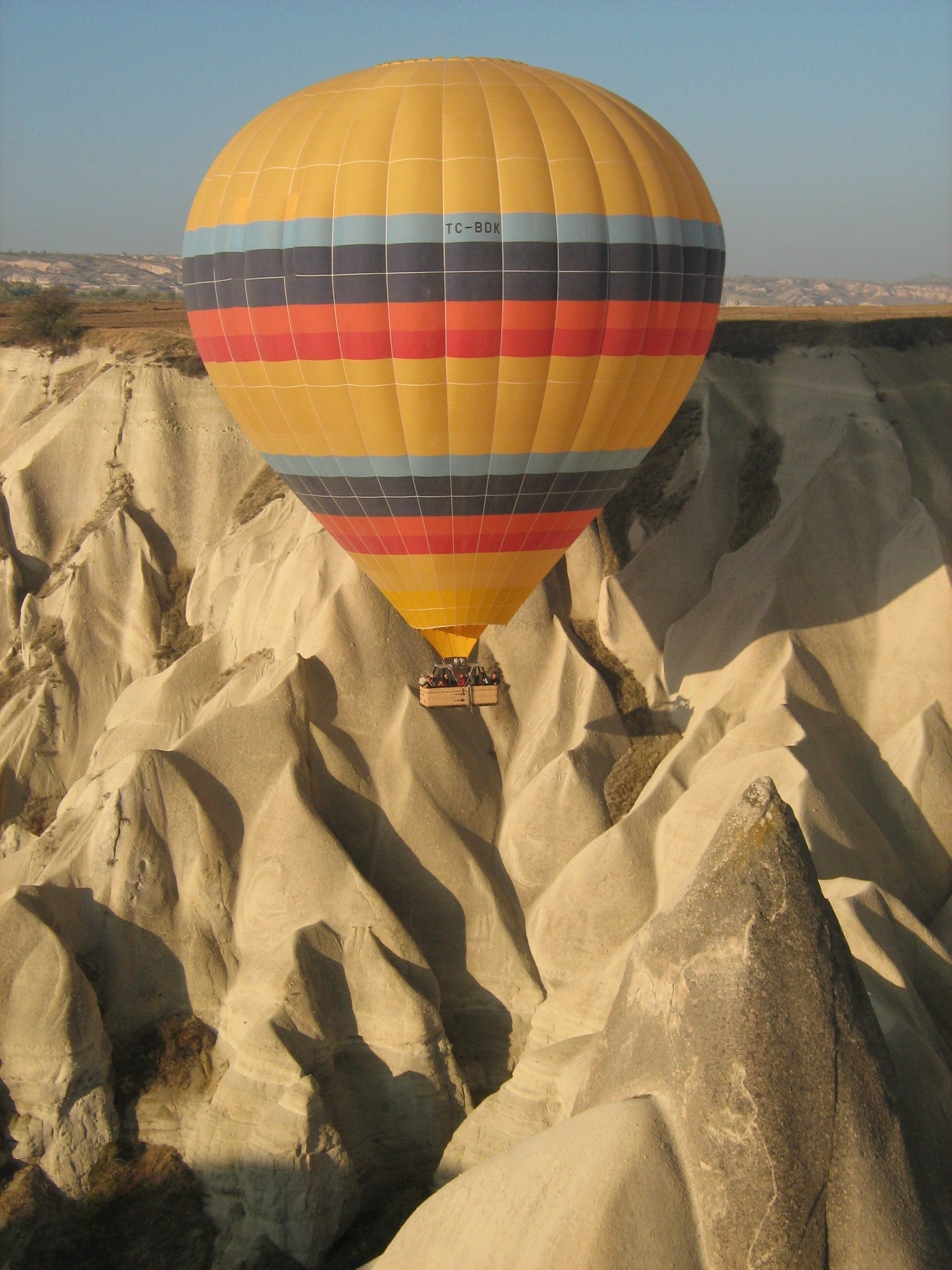 Can Everbody fly in Hot Air Balloon?
First of all, not everyone can fly. There are certain criteria for flying. Health is important first. Children and babies under 6 cannot fly. Cannot fly over 90 years of age. In some cases, a doctor's report is required. People over 120 kilos can fly at a special price. Pregnant women, those who have panic attacks, those who are afraid of height, those who have new surgery cannot get a flight permit. Apart from these, anyone who is healthy can fly.
Is it possible to sit in the basket during the Hot Air Balloon Flight?
Unfortunately, all passengers must stand in the basket during the flight. All passengers are standing for the duration of the flight. Additional helpers such as seat, walker, stick or crutch are not allowed in the balloon basket. If you're struggling alone, someone needs to help you.
How long is the hot air balloon in Cappadocia?
Flight by hot air balloon takes an hour. However, a 3 hour time is required with the activities before and after the flight.
For Cappadocia hot air balloon tour, you will be picked up from your hotel one hour before the flight time. When you arrive at the flight point, you expect the balloon to be ready. By the way, a light breakfast is provided, along with tea and coffee. Secure flight information is provided by the pilot and the flight begins.
About 1 hour flight during sunrise. After the flight, champagne and a special medal ceremony are held. After all activities are finished, you will return to your hotel. The total time is about 3 hours.

Should I wear special clothes for the balloon flight?
Yes, you should definitely pay attention to the clothes. While entering and exiting the balloon basket, there should be clothes that can move easily. You should wear one more layer than usual. It is even more important in cold weather, especially in winter. You should have a hat with you. Prefer sports shoes are more comfortable and should be without heels.
Is Cappadocia Hot Air Balloon nice enough to fly?
Flying with a hot air balloon is one of the most beautiful activities in Cappadocia. Göreme Valley is the place where hot air balloons fly in Cappadocia. All the scenery you will see during the flight is the Göreme valley and its surroundings because the most favorable weather conditions for balloon flights are seen in the Göreme valley. Most people who come to visit Cappadocia want to fly with balloons, but it is not cheap. Hot air balloon flight prices vary according to the season. Prices are higher in summer and prices are cheap in winter. When flying in Cappadocia with a hot air balloon and after landing, you realize that the price you pay is worth it. Because it is very nice.

Cappadocia Hot Air Balloon Reservation
For those who want to experience these unique beauties and experiences, contact us to experience this adventure by giving the best price to your budget. Feel free to contact us. Fly Cappadocia Balloon will be happy to assist you in Cappadocia Hot Air Balloon tours.