The Best thing to do is to fly in a Cappadocia Hot Air Balloon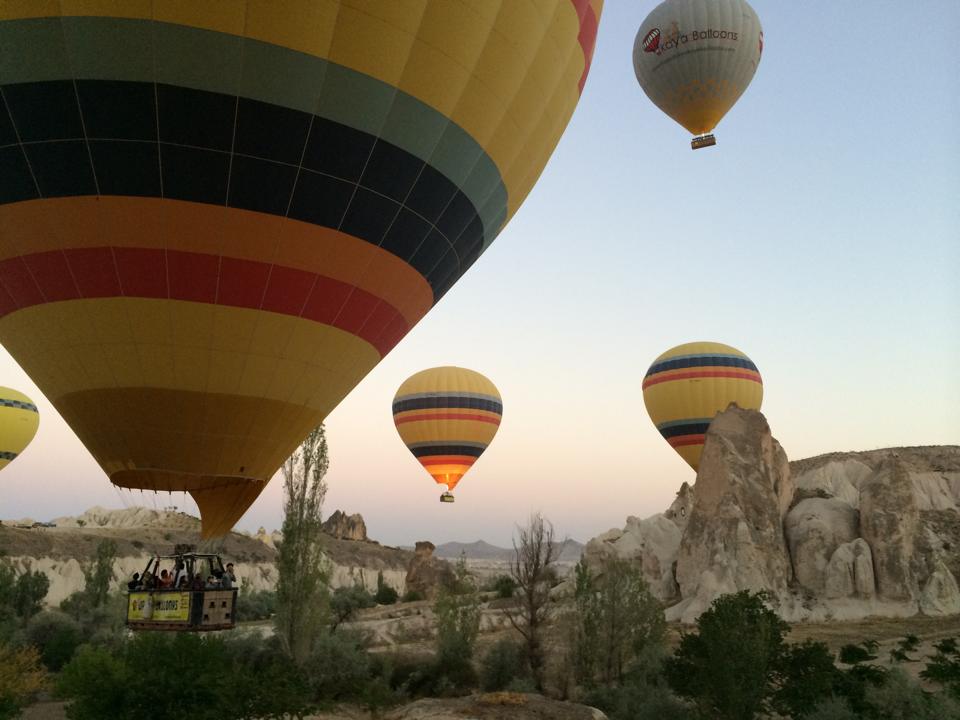 There are so many places to visit in Cappadocia where we should start. Underground cities, fairy chimneys, valleys, churches are places of different beauty. Hundreds of underground cities, thousands of fairy chimneys, and hundreds of churches and monasteries. All of them are must-see places with natural beauty. If you want to see most of these places, you have to stay in Cappadocia for 4-5 days. If you stay for 1 or 2 days, you can see only the most important places. Some of these are Göreme open air museum, Zelve valley, Ihlara valley, Red valley, Avanos, Cavusin, Urgüp, Kaymakli underground city, Derinkuyu underground city, Love valley.
You can get information about these magical places by visiting the unique beauties of Cappadocia with a guide. Walking tours in the valleys, visiting the interior of fairy chimneys, seeing historical monuments and historical churches will take you on a magical journey.
Fly in Cappadocia Hot Air Balloon
One of the best ways to see these beautiful magical places is to fly in a hot air balloon. Flying with a hot air balloon in the magical world of Cappadocia is a very special happiness. Flying hot air balloons early in the morning with the sunrise and seeing hundreds of colorful hot air balloons in the sky is a perfect visual show. It is incredibly beautiful to fly over the famous fairy chimneys of Cappadocia, to look from a bird's eye view from above, to watch the natural beauty. Have you ever seen before that the sunrise is so beautiful? While flying with a hot air balloon in the magical environment of Cappadocia, you will watch the unique beauty of the sunrise.
Magical Cappadocia Beauties
We expect you to come to Cappadocia to see and experience all these beauties. Cappadocia, one of the most beautiful and magical places in the world, awaits you. Fairy chimneys, underground cities, rock-carved hotels, valleys, canyons, historical churches and monasteries, and of course Cappadocia hot air balloons. Let me write before I forget, the world's most beautiful white grape wines are here. We strongly recommend the white wine made with Emir grapes grown in Cappadocia.
Cappadocia Hot Air Balloon Booking
For those who want to experience these unique beauties and experience, contact us to experience this adventure by giving the best price to your budget. Feel free to contact us. Fly Cappadocia Balloon will be glad to help you for Cappadocia Hot Air Balloon tours.