What is the best time to fly a Cappadocia hot air balloon?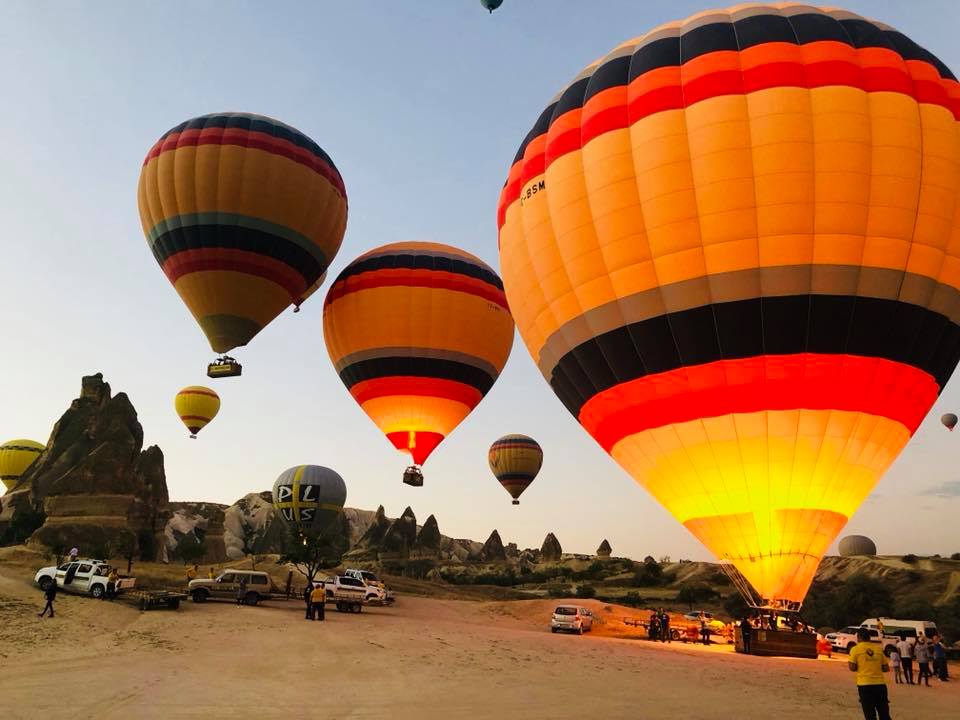 What is the best time to fly a Cappadocia hot air balloon?
Hot air balloon flight starts in Cappadocia at the same time as the sunrise rises every day.
The reason why hot air balloons take off at sunrise is because the air temperature and wind conditions are more favorable at this time of day.
Cappadocia hot air balloon flights are always carried out under suitable weather conditions for 12 months. You can fly in Spring, in Autum, in Summer or in Winter. But in winter, the weather will probably be colder. To fly with a hot air balloon, the best air is just blue sky and light wind. Strong winds and heavy rain make flying very dangerous and therefore no flight can be made.
In winter, the flight cancellation percentage is higher due to bad weather.
Best months for Cappadocia Hot Air Balloon 
July, August and September are usually the best months for the weather, but nothing is precise for fly. If you book a hot air balloon trip a few weeks or a few months ago, there is no guarantee that the flight will take place on the date you booked.
In spring and autumn, the weather is generally cooler but not as bad as winter. Flight probability is higher.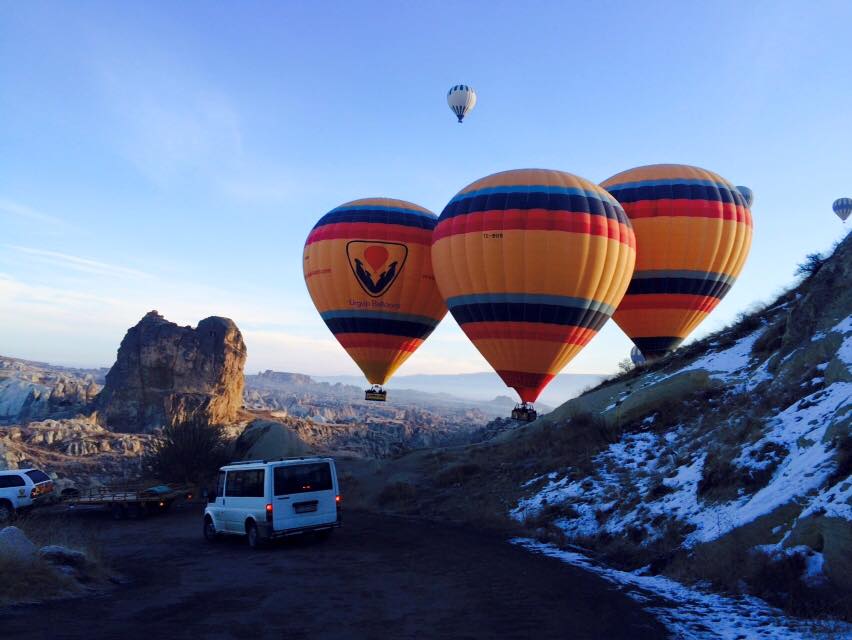 If the flight is canceled due to bad weather, if there is place you can fly the next day, if there is no place, you cannot fly, you will get a refund.
The short answer when it is the best time to fly can always be ideal between April and November.
Hot air balloon flight in Cappadocia is an exciting experience that you will remember for a long time. We recommend highly.
How high can the Hot Air Balloon go?
It can be reached up to 900 meters. During the flight, you can easily see the fairy chimneys and valleys of Cappadocia from this height.
Where is the Hot Air Balloon tour held?
Hot air balloon tours are organized at the place where Göreme Valley is located. These routes may vary depending on the weather and wind direction.
At what times are Hot Air Balloon tours?
Hot air balloon tours are held at sunrise and in the afternoon. However, hot air balloon tours are generally preferred at sunrise. Because visuals are much better at sunrise.
Cappadocia Hot Air Balloon Booking
For those who want to experience these unique beauties and experience, contact us to experience this adventure by giving the best price to your budget. Feel free to contact us. Fly Cappadocia Balloon will be glad to help you for Cappadocia Hot Air Balloon tours.