What is the best time to go to Turkey?
Turkey has a very nice climate that experiences four seasons. Each season has its own beauties.
There are many beautiful ski resorts and ski slopes for those who like to ski in the winter season.
Winter time in Turkey
The more visitors coming in the winter season has been increasing in recent years. Among the most popular ski resorts, you can go to Kartepe, Uludag, Ilgaz, Erciyes, Kartalkaya, Davraz, Palandöken and Sarıkamış.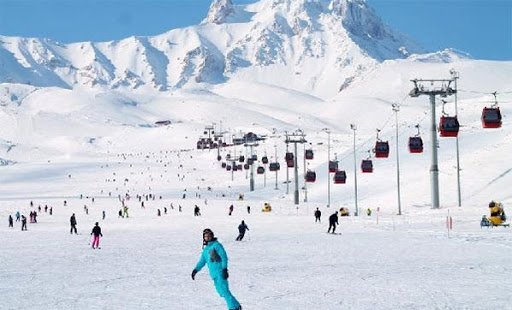 Summer time in Turkey
There are many beautiful resorts, beautiful beaches and clean seas for summer and who sea lovers. You can go to Antalya, Marmaris, Fethiye, Bodrum, Çeşme, Kas, Kalkan, Kusadasi, Alanya, Side, Kemer and other places as the most popular holiday resorts.
Spring and Autumn in Turkey
It has a more temperate climate in spring and autumn. Those who want to visit for cultural purposes mostly prefer these seasons. The country has a cultural heritage and many museums for to visiting. Places to visit for cultural purposes You can go to places such as Istanbul, Gallipoli, Troy, Cappadocia, Ephesus, Pamukkale, Pergamum.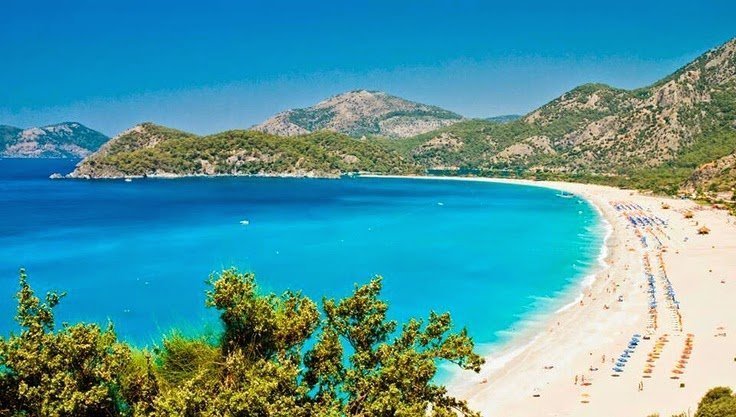 Most visitors come in the summer season, especially July, August and September are the busiest dates. The closed schools cause families to go on vacation this season. Therefore, accommodation and holiday prices in summer are higher than other seasons. 
Our advice Spring and Autumn is the best time for visit to Turkey. Because the weather is moderate throughout the country.
Have a nice holiday in Turkey.