Where is Cappadocia ?
Cappadocia is not a town or not a city. Cappadocia is the name of a region. When you look at the map of Turkey, you will see Cappadocia is somewhere in the middle of the Turkey.
There are five Turkish provinces with in the Cappadocia region. Nevsehir province is in the center. Kayseri province is in the east of Cappadocia. There is Kırsehir province in the north of Cappadocia. There is Nigde province in the south of Cappadocia. There is Aksaray province in the west of Cappadocia.
When you want to go to Cappadocia, the most central places are Göreme and Urgup. The other places are Ortahisar, Uchisar, Avanos, Derinkuyu.
If you like to go by car, Urgüp or Göreme are the first places to prefer.
If you like to go by bus, first we will come to Nevsehir and then other places.
If you like to go by plane, you should fly to Nevsehir or Kayseri airport. You can go from the airport to other places by local shuttles.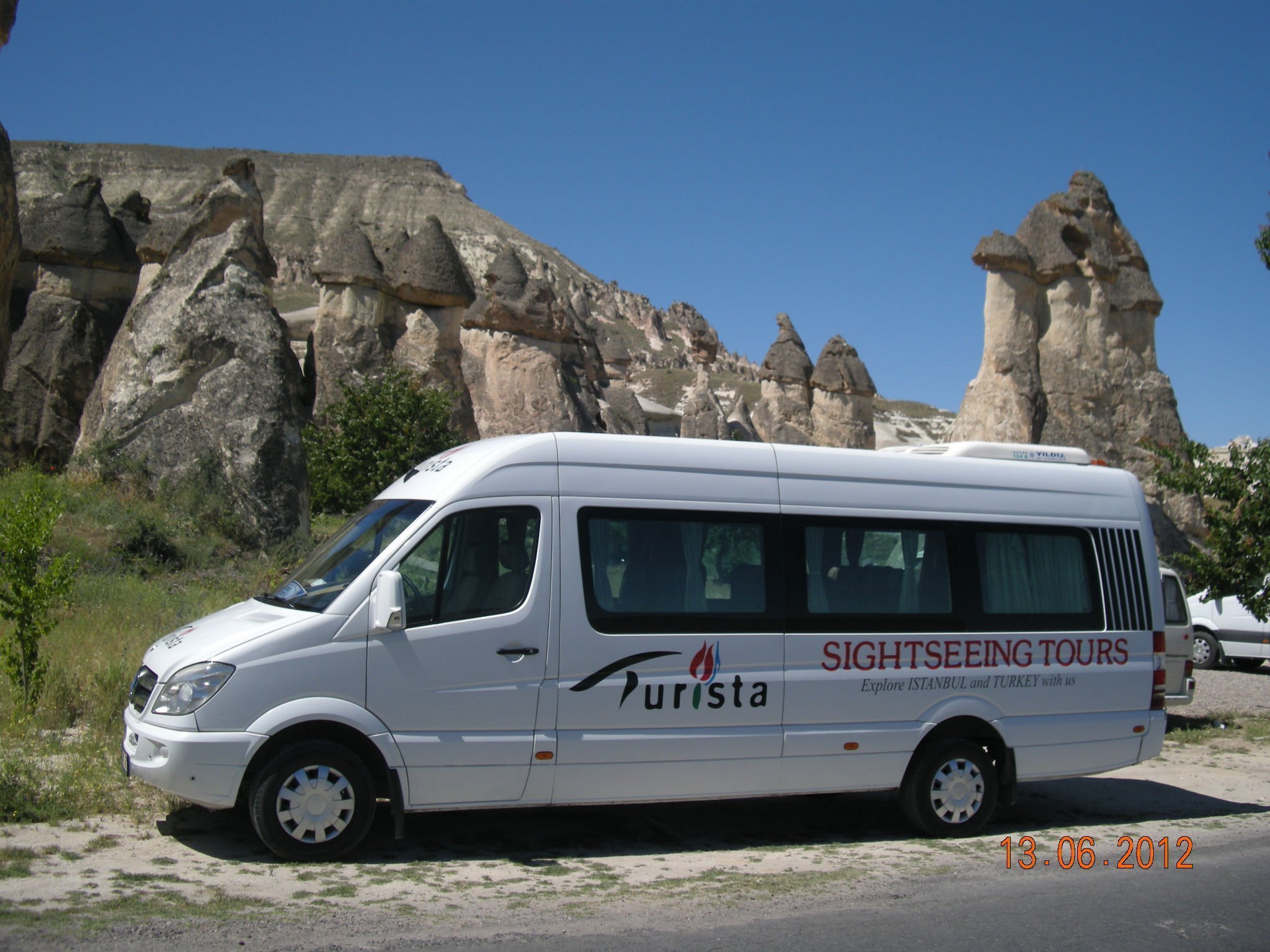 Local Transportation in Cappadocia
In the Cappadocia region, urban transportation is done by minibuses. But it is not very developed. As in big cities, you may have trouble finding regular vehicles. You can also choose a taxi because the distances between the centers are not long. Local tourists who come to explore Cappadocia prefer to travel with their own vehicles. Foreign guests usually take part in daily tours and travel with a local guide. They get full information about the region from local guides. Or if they want to be free to rent a car. Bicycle and ATV can be preferred for young people and adventurers. It can be a little dusty and tiring for them.
How were the Fairy Chimneys?
The most important factors in the formation of Cappadocia are Argeus (Erciyes), Hasandagi and Melendiz mountains. Millions of years ago, along with ashes and tuffs erupting from these volcanic mountains, over time created famous valleys and fairy chimneys by wind and rain. These natural beauties formed after many years attract everyone's attention. Guests from all over the world are amazed by the natural beauty of Cappadocia. They can visit the region with daily tours.You can have a local expert guided Cappadocia tours They can see a bird's eye view of these beauties by making a Cappadocia hot air balloon tours.
What to do in Cappadocia?
You can have a Cappadocia daily tours with local expert guide.
We highly recommend Cappadocia hot air balloon tours.
You can have for driving around the Cappadocia by ATV.
There are horse farms for those who love horse riding.
Cappadocia has world-famous wines. You can buy it after tasting in wine factories.
You can learn how to make ceramics in pottery workshops.
We recommend you to go to Turkish night show with dinner, belly dancer and folk dance show.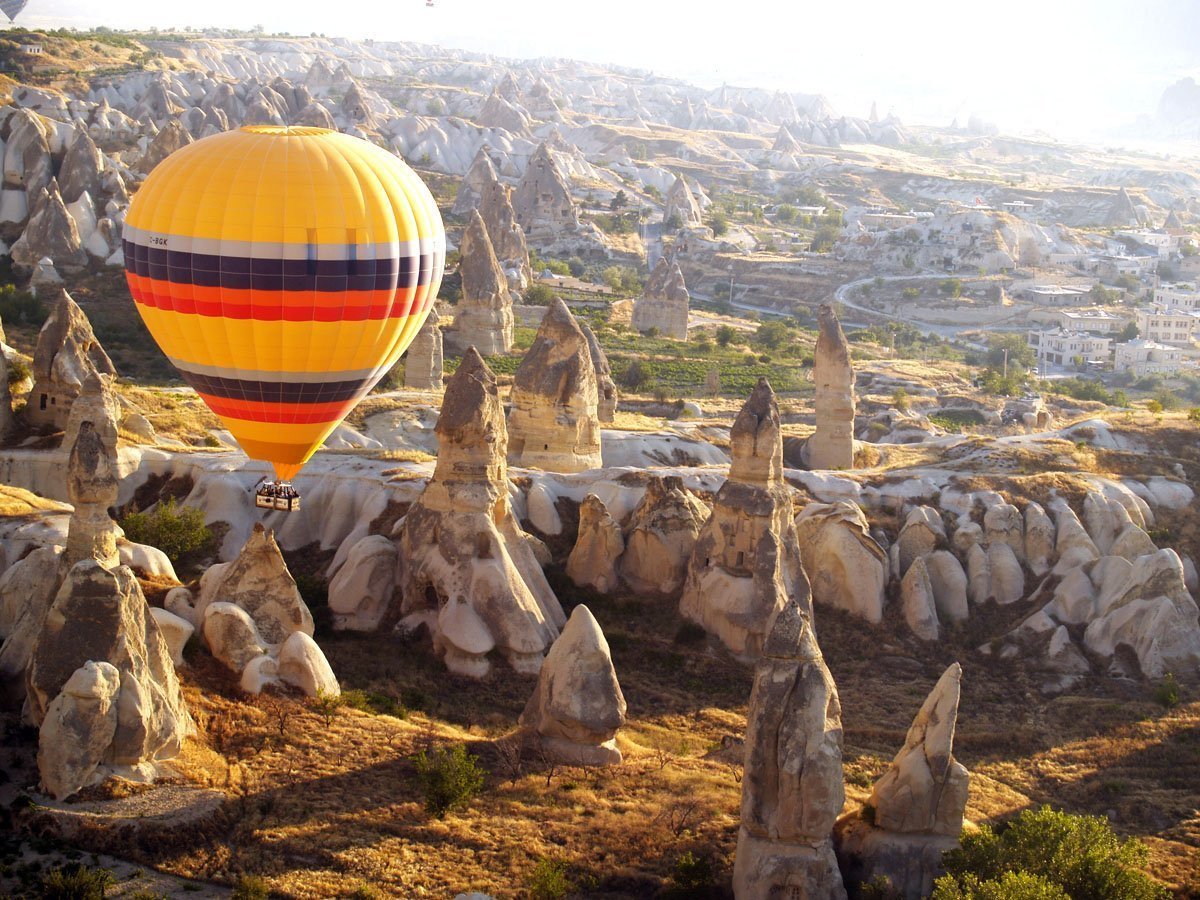 Cappadocia Hot Air Balloon Tour
The best thing to do in Cappadocia is always a hot air balloon tour. It would be nice to have a balloon tour to see the fascinating beauty of Cappadocia from a bird's eye view. Watching the sunrise in the first hours of the morning is great to fly with balloons. Prices are high especially in summer and it is difficult to find a place. Book early if you don't want to pay too much. Discover the beauties of Cappadocia with a hot air balloon tour.
Cappadocia Tour and Hot Air Balloon Booking
Let's explore all these beauties of Cappadocia with hot air balloon tour. If you contact us, we would like to assist you for Cappadocia hot air balloon tours. Or You can book online in our web page.